Free Consultation
Fill in the form below to schedule your wood flooring consultation with our Kährs specialists.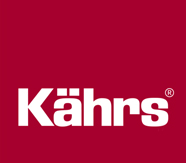 Kährs of Sweden is not only one of the oldest flooring manufacturers in the world, they also manufacture floors of the highest quality that are timeless, durable, non-toxic, easy to maintain and sustainable.
200

K
Factory Finished Flooring Options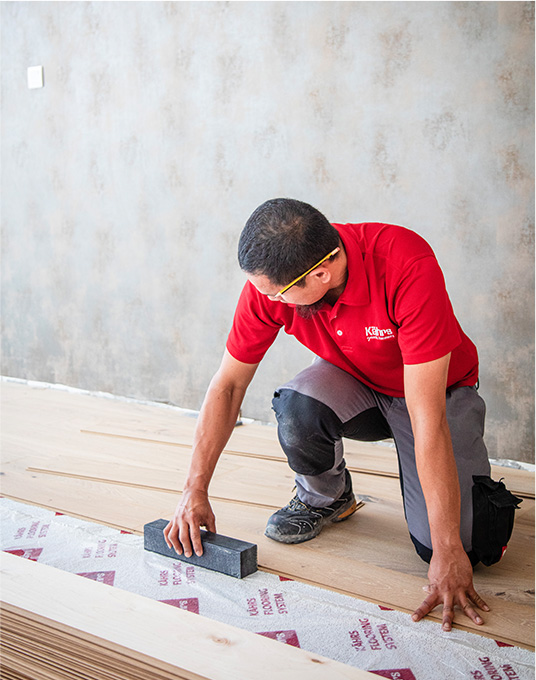 How It Works
Your personal flooring consultant will initially contact you via telephone or email to introduce themselves. They will then either invite you to visit our showroom, or alternatively, propose a virtual meeting over a Zoom video call to discuss style and preferences, show you physical Kährs wood flooring samples and discuss your budget.
Our drivers can also deliver and leave your selection of samples outside your door. All our samples are carefully sanitised and wrapped before they are given to you.
Our skilled draftsmen will carefully measure your project and design a complimentary layout drawing, upon which a detailed proposal will be created for your project.
Once the proposal has been approved, and if your floor is available in stock in Dubai, your floor will be reserved in our warehouse and prepared for delivery. Otherwise, your floor will be reserved, ordered and dispatched from Kährs' warehouse in Sweden, arriving in Dubai within 9-11 weeks via sea freight (slightly longer than usual due to COVID-19). We also offer a fast-track air freight option for urgent installations.
Our deliveries, installations and maintenance services remain operational and working under strict health and safety protocols.
Once you are ready for the wood floor installation, it will be delivered to you. All bundles of flooring will be sanitised before being delivered to you.
Our certified and specialist team of installers will install your Kährs wood floor, floating* on top of your existing flooring- no glue or nails are used. All Kährs wood floors are factory-finished, meaning they are ready for immediate use.
We want to assure you that we are taking extra precautionary measures in terms of hygiene and sanitising of all our tools and equipment, with the well-being and safety of our clients and our technical teams being our main priority. You can also rest assured that our team members will be screened before being sent to site as well as wearing masks and gloves at all times while visiting your home, as an extra precaution.
*Herringbone and Chevron wood floors require to be glued down.
We take great pride in providing an extensive after-care program, covering full cleaning & maintenance services and products.
We recognise that sanitising and deep cleaning our homes has become of even greater importance, especially with the ongoing COVID-19 outbreak and spending much more time in our homes. We therefore offer a full maintenance service by our dedicated team, ready at your disposal to deep clean your Kährs wood flooring.
Why Us?
The oldest & most innovative wood floor
manufacturer
Best Climate stability on the market
Over 250 different factory finished floors
Up to 30 years warranty
Over 14 years experience in the UAE
Over 3000 completed projects in the
Middle East
Floating installation on top of existing flooring
Non toxic & hypoallergenic floors
Easy to maintain & clean
Sustainable and eco-certified flooring
Book Your
Consultation Today
Our Flooring Consultants will happily assist you
with any questions or concerns you may have.