One of the many advantages of Kährs wood and LVT floors is that they are durable and easy to care for. However as with many other products, a certain amount of maintenance is required to keep a floor in good condition. We've gathered some valuable tips and advice for simple care and maintenance to help you keep your new vinyl floor looking as beautiful and fresh as possible for years to come.
Protect Your Floor Against Dirt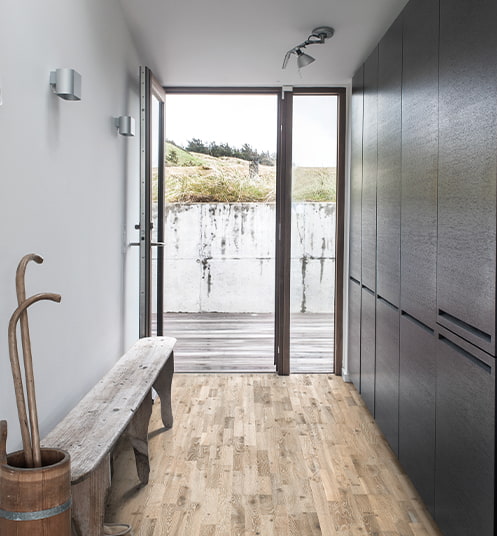 Keep Gravel and Sand Outside
85% of all dirt comes from outside. Preventing it from getting inside by using, for example, a quality doormat, extends the lifetime of your wood or LVT floor. Vacuum often so that gravel and other potentially damaging materials don't remain.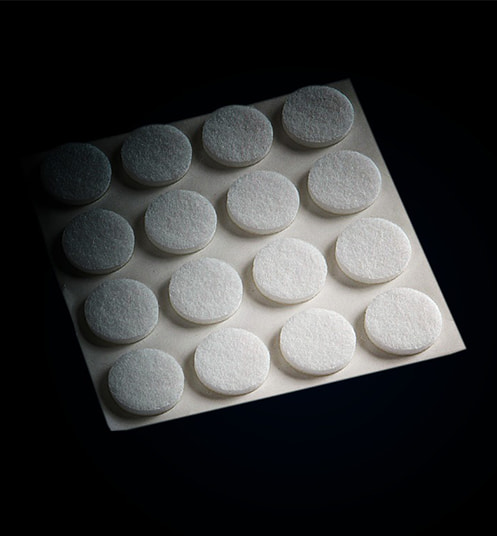 Put Protective Pads on Furniture
Dragging furniture can scrape even the toughest of wood and LVT floors. Using furniture pads and similar protectors for chair-, sofa- and table legs is an effective way to prevent scrapes and wear.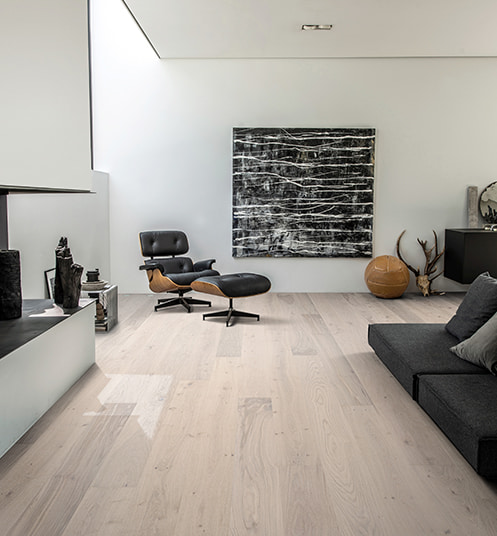 Light Floors Need More Attention
If you have light coloured wood floors, you'll need to clean them a little more often because they are more prone to wear and dirt.
LVT floors in light colours will also show dirt sooner compared with dark floors. We therefore advise that you clean them more often in order to maintain that fresh look.
Cleaning and Maintenance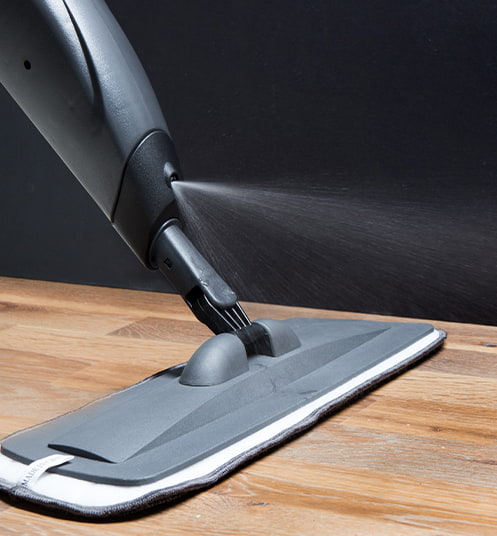 Cleaning Your Floor
Wood floor: Dry cleaning is the best way to clean hardwood floors, rather than wet cleaning. Vacuum and brush regularly and occasionally use a damp, well wrung-out cloth/mop. For best results, use Kährs Cleaner diluted in water or ready-mixed Kährs Spray Cleaner. The floor should dry within a minute if you've used the right amount.
LVT floor: For daily cleaning, both dry and slightly damp mops are effective, while gentle on the vinyl floor's protective layer. Remember to first vacuum up the larger dirt particles before mopping to avoid unnecessary wear on your vinyl floor. For tougher grime, a pH-neutral cleaning solution may be added.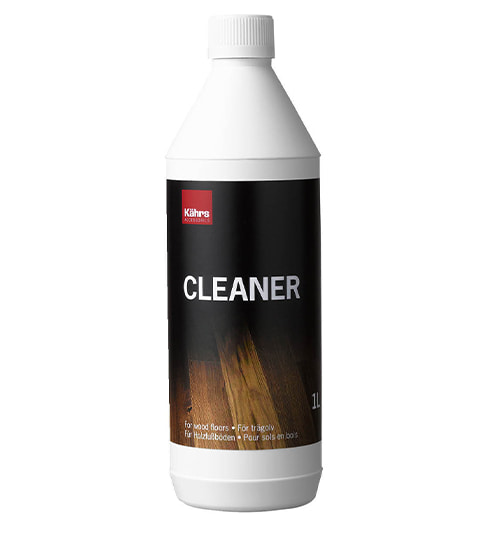 Removing Marks / Stain Removal
Remove marks as soon as possible using Kährs Cleaner diluted in water. Avoid cleaning fluids containing ammonia.
Oiled wood floor: Strong stain removing agents and hard scrubbing can lead to discolouring. Oil the cleaned area with Kährs Satin Oil. If there is a colour difference after removing the stain, you can use a coloured Kährs Touch-up oil.
Lacquered wood floor: Strong stain removing agents and hard scrubbing can affect the lacquer. Please read our tips for removing difficult stains on page 18 in our Maintenance brochure.
LVT floor: If something is spilled on your vinyl floor, wipe it up immediately. If a stain has set, you may need to use cleaning products. Make sure no cleaning product remains on the floor after the stain has been removed. Never use strong solvents such as acetone or thinner and always follow the manufacturer's instructions for use and amount.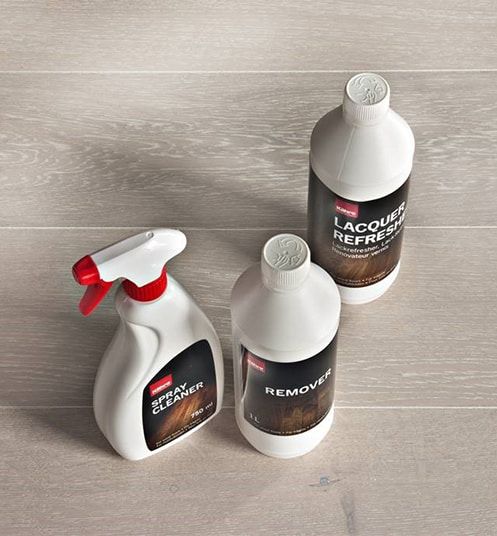 Wood Floor Maintenance Tips
Oiled floors should be treated directly after installation and once a year thereafter. Both oiled and lacquered floors can be freshened up when the wood floor becomes hard to clean or if the surface gets scratched or dull.
Oiled floors: Use Kährs Satin Oil.
Lacquered floors: Use Kährs Lacquer Refresher.