Kährs has launched a selection of luxury vinyl tiles to its existing range of wood flooring in order to provide an even wider choice of floors. Our luxury vinyl tiles combine the beautiful and natural appearance of wood and stone with all the benefits regarding outstanding resilience and maintenance of modern LVT flooring technology.
A leading wood flooring company. An innovative provider of luxury vinyl flooring. Both Swedish by birth and quality minded by nature, sharing a strong passion for design and a long history of striving to continuously develop more sustainable products.
Now Kährs and Ehrenborg have joined forces. In Kährs Luxury Tiles, we offer a wide range of modern, high-quality floors for all types of spaces, providing excellent durability even in areas with high traffic. They are suitable for hotels, offices, restaurants, stores, private homes and hospitals alike.
Our Luxury Tiles combine the beautiful and natural appearance of wood and stone with all the benefits regarding resilience and maintenance of modern LVT flooring technology. They are produced with focus on promoting a good indoor air quality; all our floors are phthalate-free and we also offer a PVC-free range.
Facts about Kährs Luxury Vinyl Floors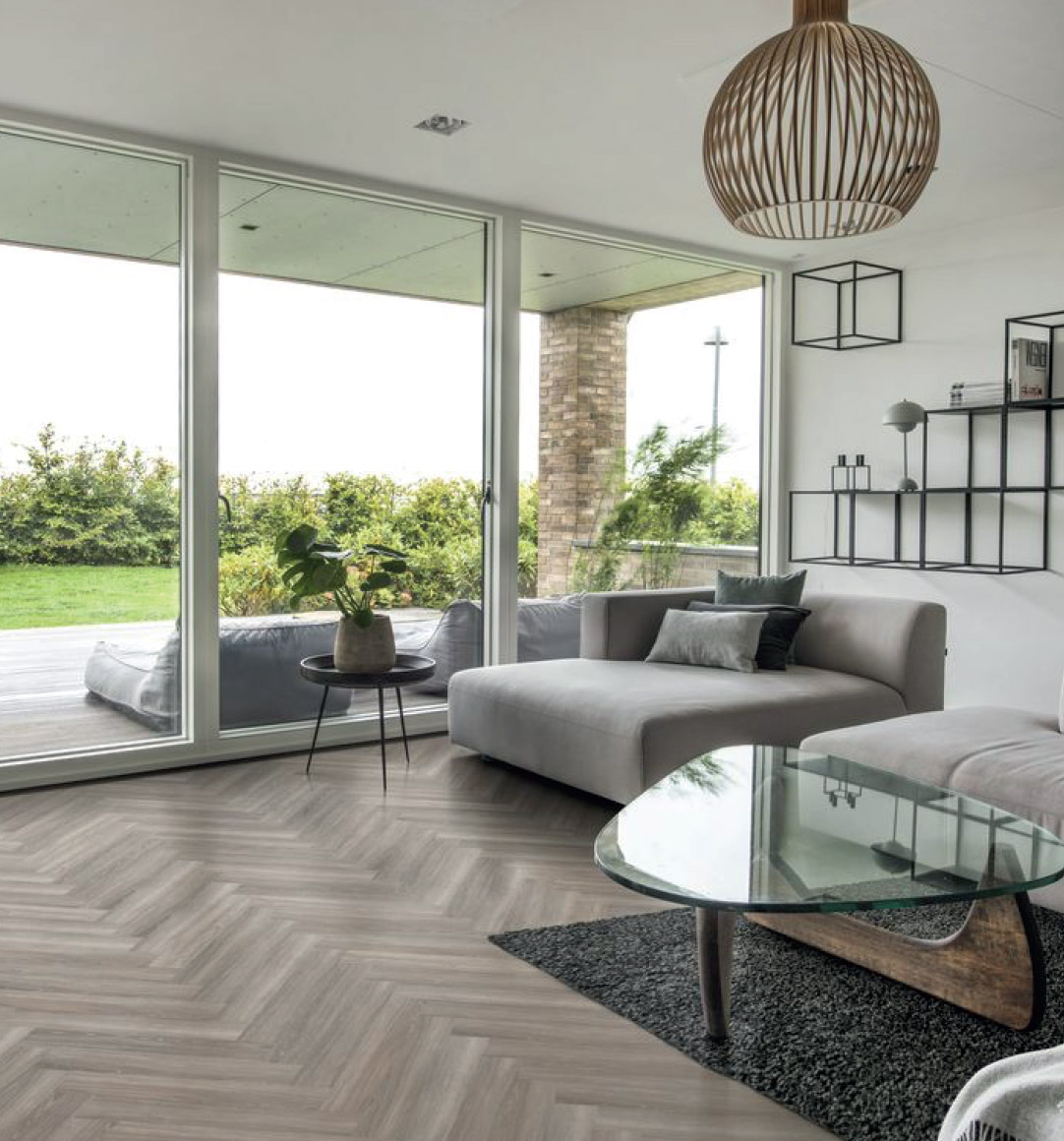 Designed to last
Kährs Luxury Tiles are based on innovative design and modern flooring technology. The result is a range of luxury vinyl floors that look like wood or stone, but offer maximum durability and a long life. They are scratch and dent resistant, easy to maintain, as well as to install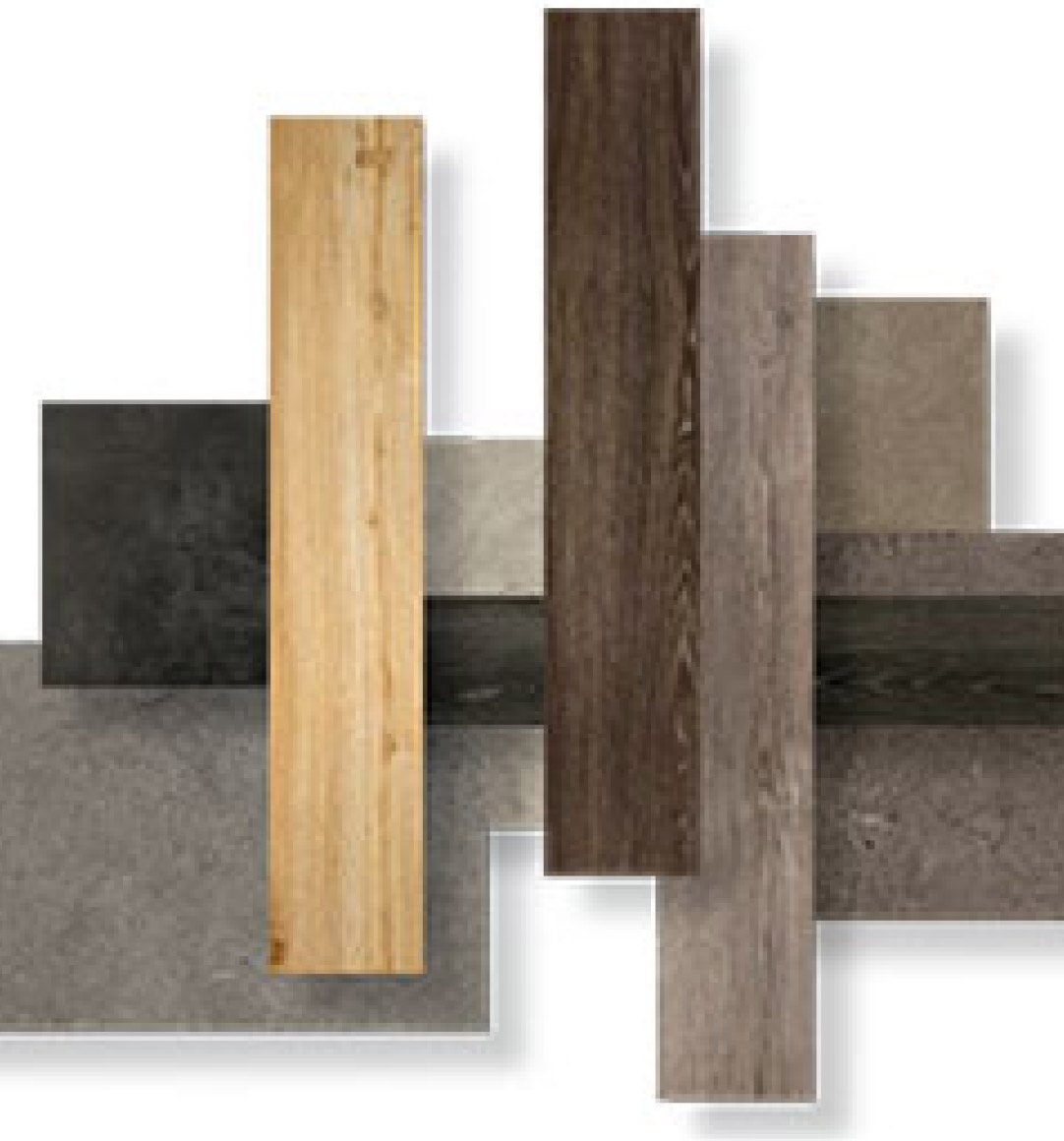 Natural beauty in different looks
Our many wood and stone designs, ranging from light to dark, are perfect examples of the strong Swedish design tradition, characterised by a timeless, yet contemporary elegance. They offer endless possibilities to choose, mix and match for every space of your home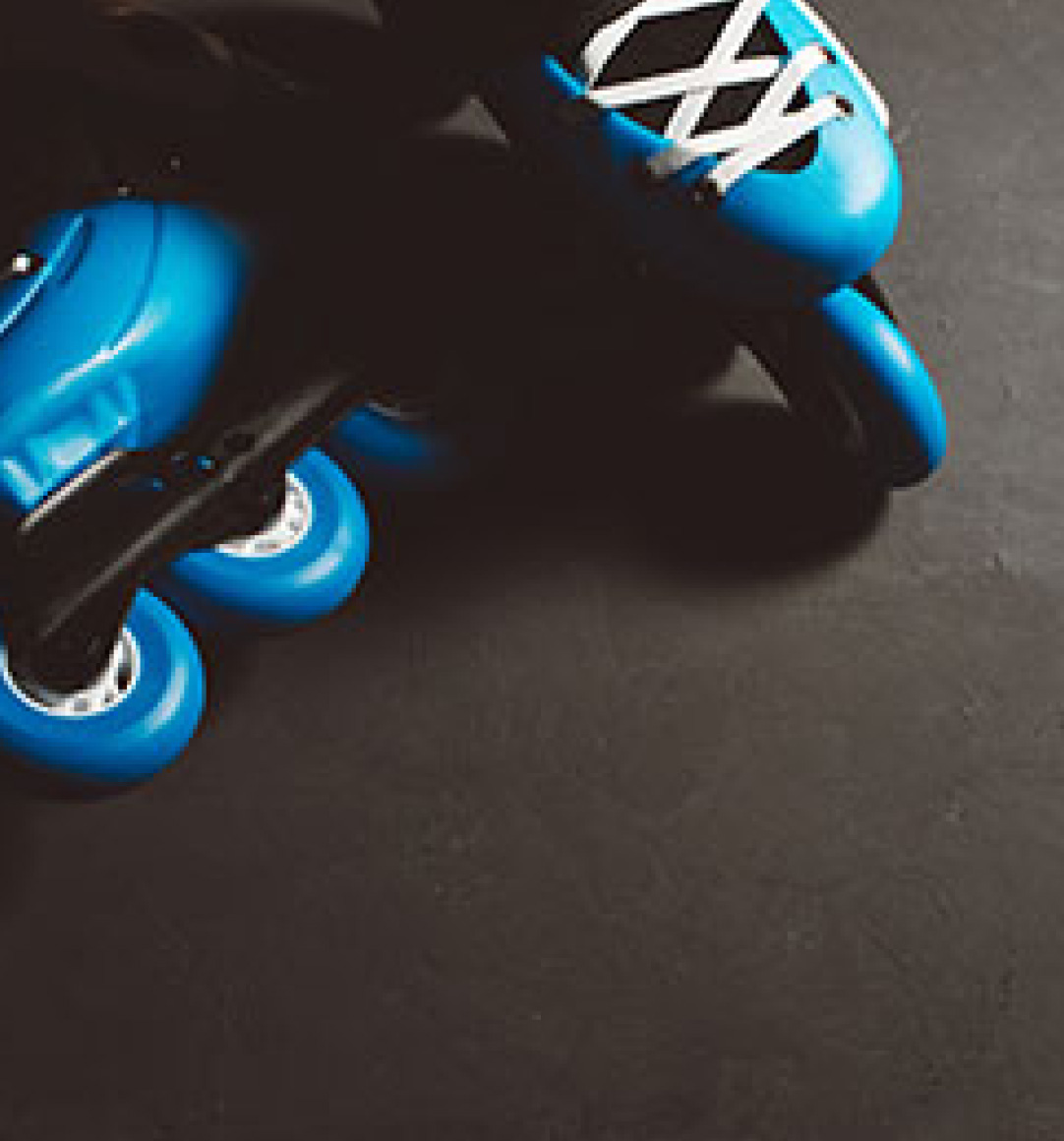 Maximum durability
The Luxury Tiles floors are constructed to ensure excellent durability and a long life. The ceramic coating makes the surface scratch and dent resistant, while the waterproof material prevents spillages from making any permanent damage.
Why choose a Kährs Luxury Vinyl Floor?
There are many reasons to choose a Kährs vinyl floor. Innovative construction means your floor will withstand all daily challenges and you can easily install it yourself. Our large selection of vinyl floors in wood and stone motifs lets you freely mix and match so you can find the right look for your taste and needs. Kährs is known for quality, design and innovation, so you can be sure you'll have a floor to enjoy for many years.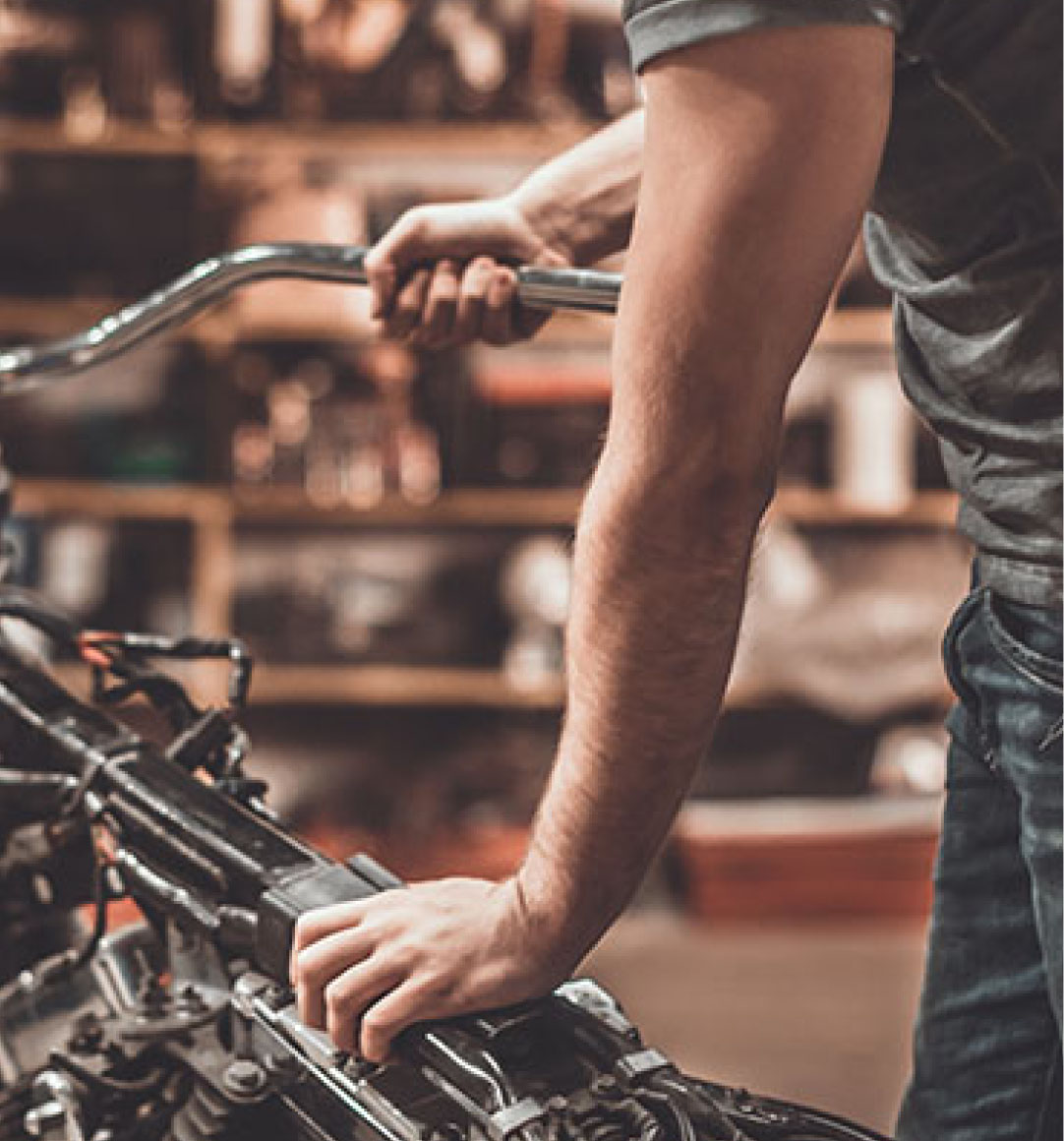 A tradition of craftsmanship
Kährs has a long history of flooring innovation. From the invention of contemporary multilayer parquet to the creation glue-free joints for wood floors, we've driven modernisation for many decades. Armed with solid knowledge, innovative spirit and craftmanship, we established a new standard for vinyl floor with our Luxury Tiles series
Kährs was founded over 160 years ago in the town of Nybro, deep in the woodlands of Sweden's Småland province. You'll still find us there – with the knowledge of crafting quality floors as deeply rooted and thick as the surrounding forest.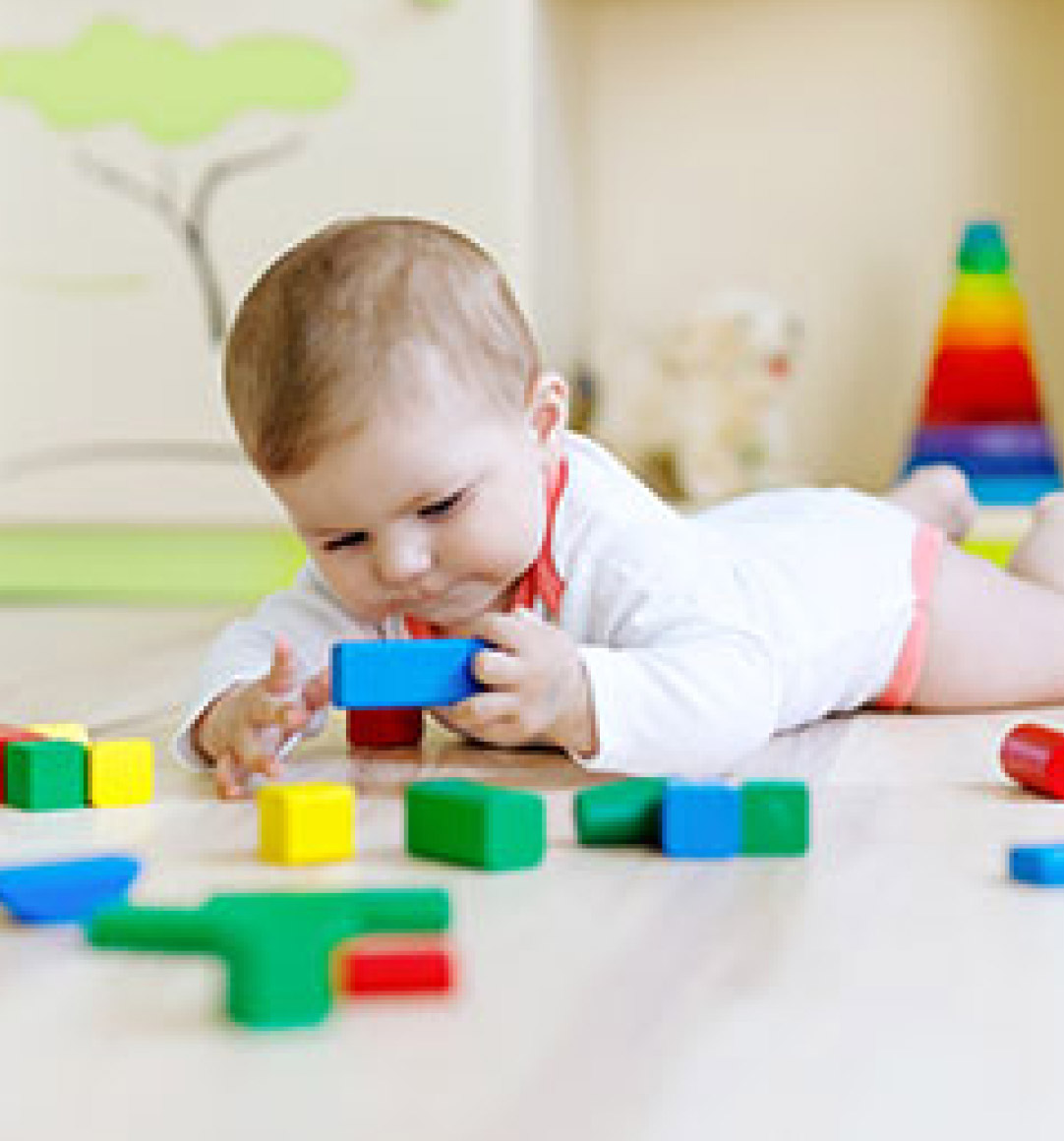 Innovation
Technology under the surface: We think floors should look as good as they are functional. With Luxury Tiles, we've worked hard to combine the best of both. They're as naturally beautiful as stone and wood floors, but with all the qualities required in modern vinyl flooring: wear resistance, exceptional sound damping and easy care. All floors are also free from phthalates and promote better indoor air quality.
Maximum wear resistance: Luxury Tiles floors are made to guarantee unbeatable wear resistance and longevity. The tough vinyl core and click-based installation system give the vinyl floor exceptional stability. A ceramic surface provides the floor with extra protection against nicks and scratches while the water-repellent material prevents damage from moisture and liquids
Simple installation: We believe that installing your new vinyl floor should be easy enough to do it yourself. That's why we designed a simple, but very effective click system for locking together floorboards. It's just as simple to lay our vinyl floors over your built-in underfloor heating for an even cosier home.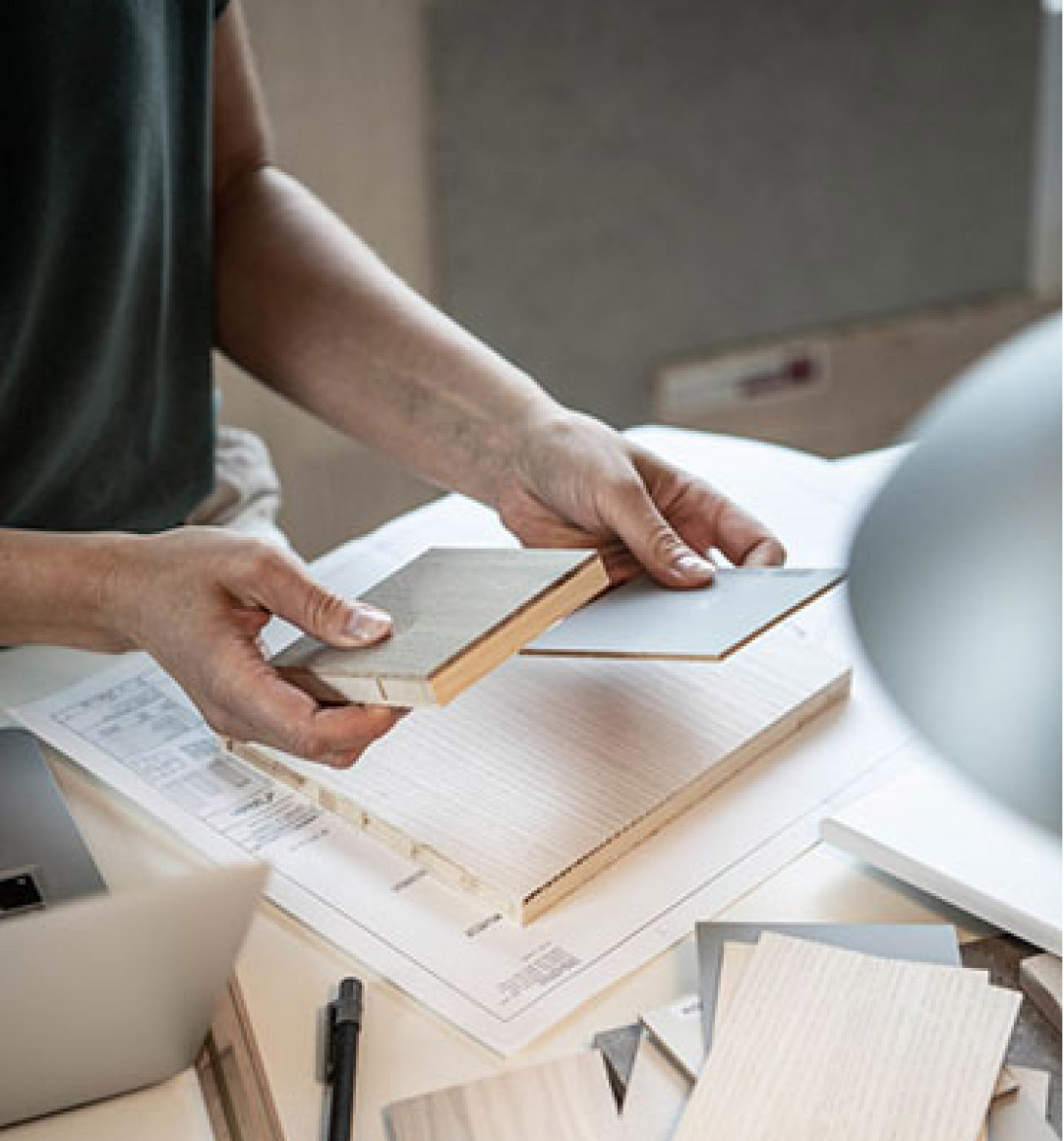 Endless design possibilities
Extensive range: Whatever your room's size or decorative style, there's a Luxury Tiles floor to make it more luxurious. Our vinyl floors come in many looks of natural wood and stone, all inspired by Swedish traditional design combined with modern elegance.
The light and the dark: Light has a strong influence on the mood of a room. The large selection of shades in our range lets you achieve the feeling you're after for your home.
Easy to mix: The many design choices mean you can mix and match however you like to create interesting patterns to suit your tastes.
How to choose a Kährs Luxury Vinyl Floor
The right flooring is one of the cornerstones of a beautiful home. It should look good, be comfortable to walk on and functional for daily use. Factors that can influence your choice include appearance, feel, colour, space and care. We offer a broad assortment of vinyl floors to suit all tastes and interiors, with all the durability and advantages of modern flooring technology.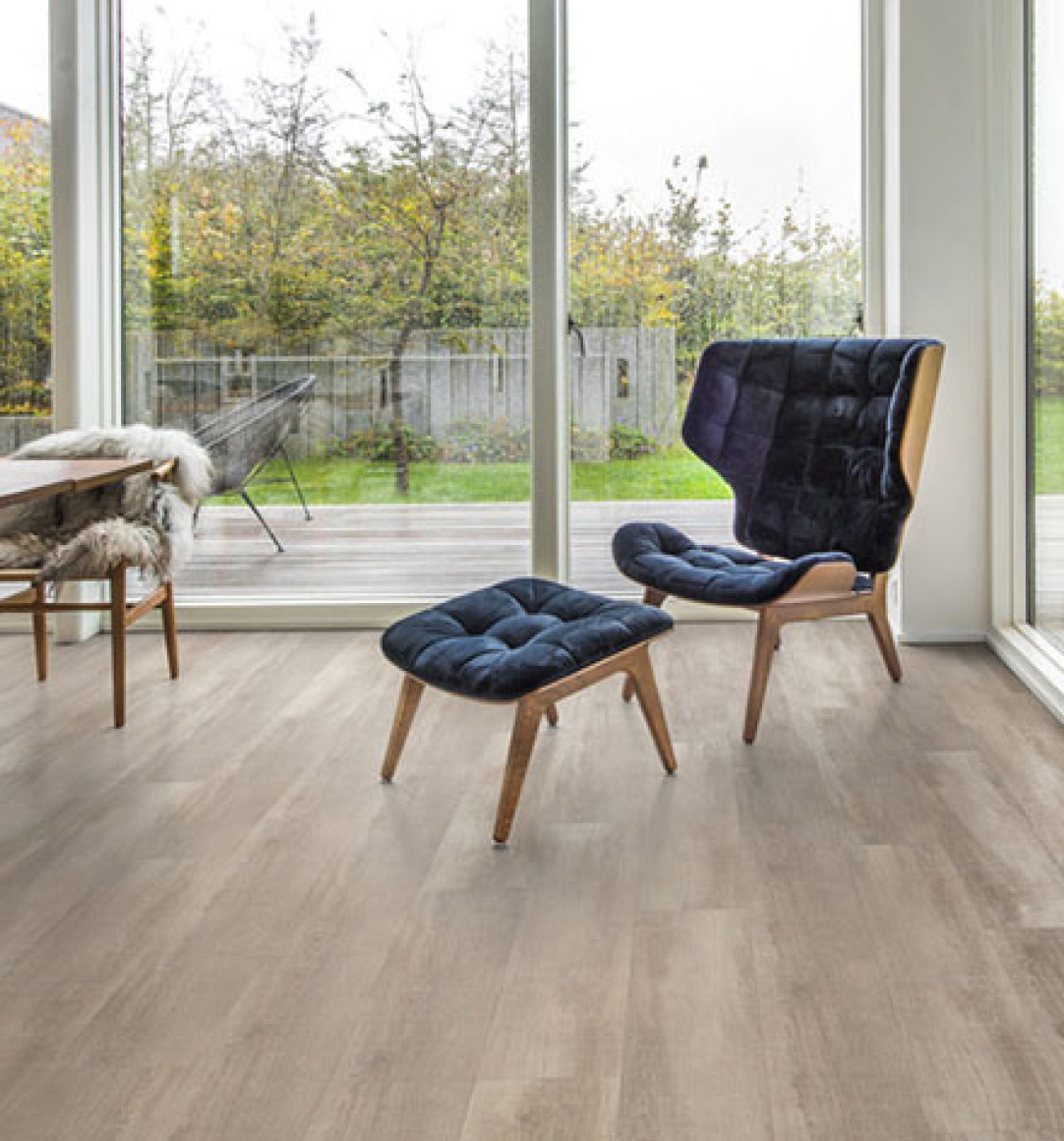 The right floor for the right room
Floor, walls and ceiling. Three elements that give a room its feel. It's also the play between these elements that can influence how we experience a room, with different colours, patterns and light. The base is the floor, providing weight and character. But your floor should also interact with your furniture and other features, so consider the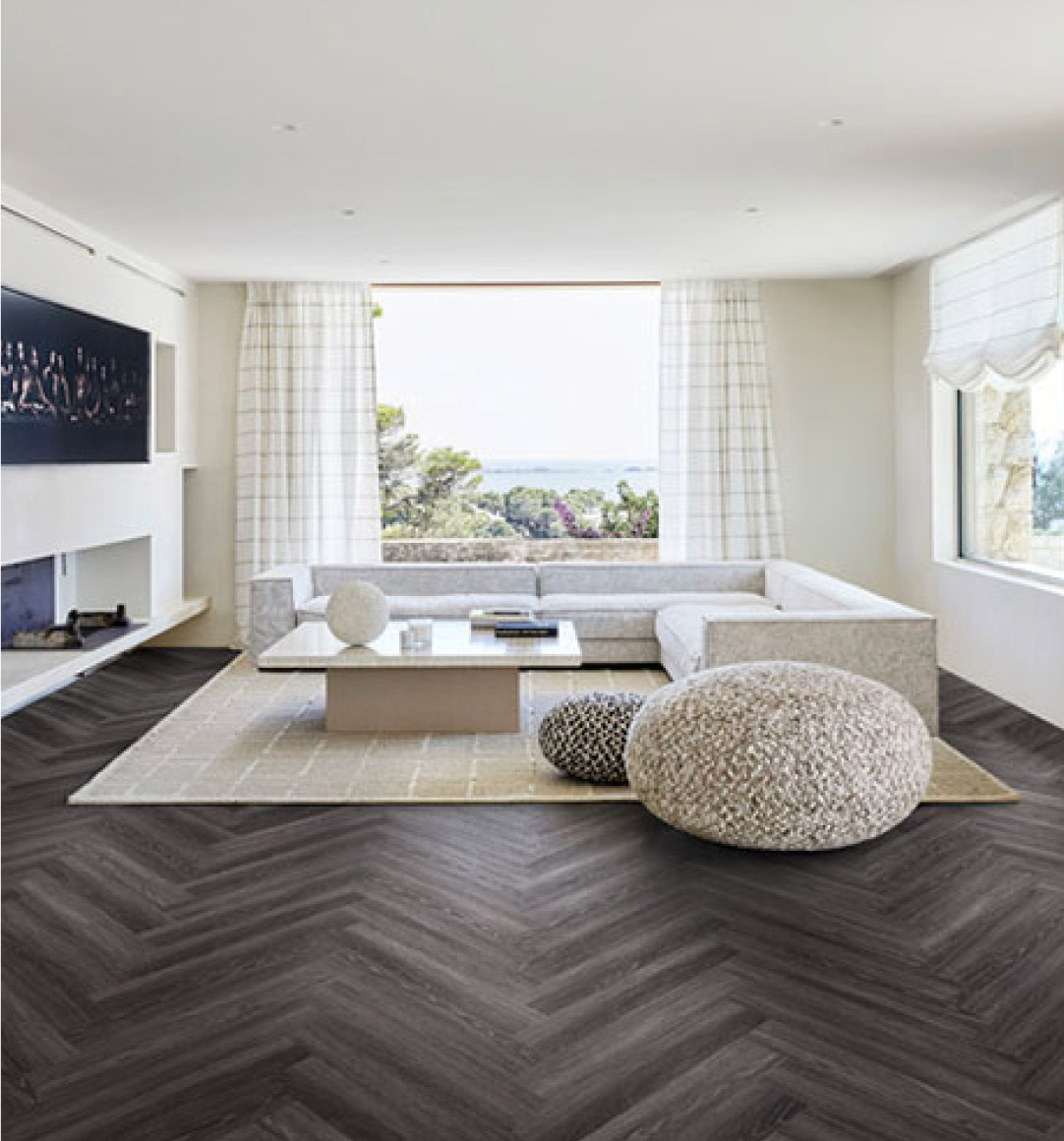 Start with a solid foundation
A vinyl floor is much more than something you walk on. Look at it as the foundation of your home, which must work with all other details you add to it. Since your floor's appearance is more permanent than the colour of the walls or ceiling, you should choose a vinyl floor that functions as a base for all furnishings. Our Luxury Tiles series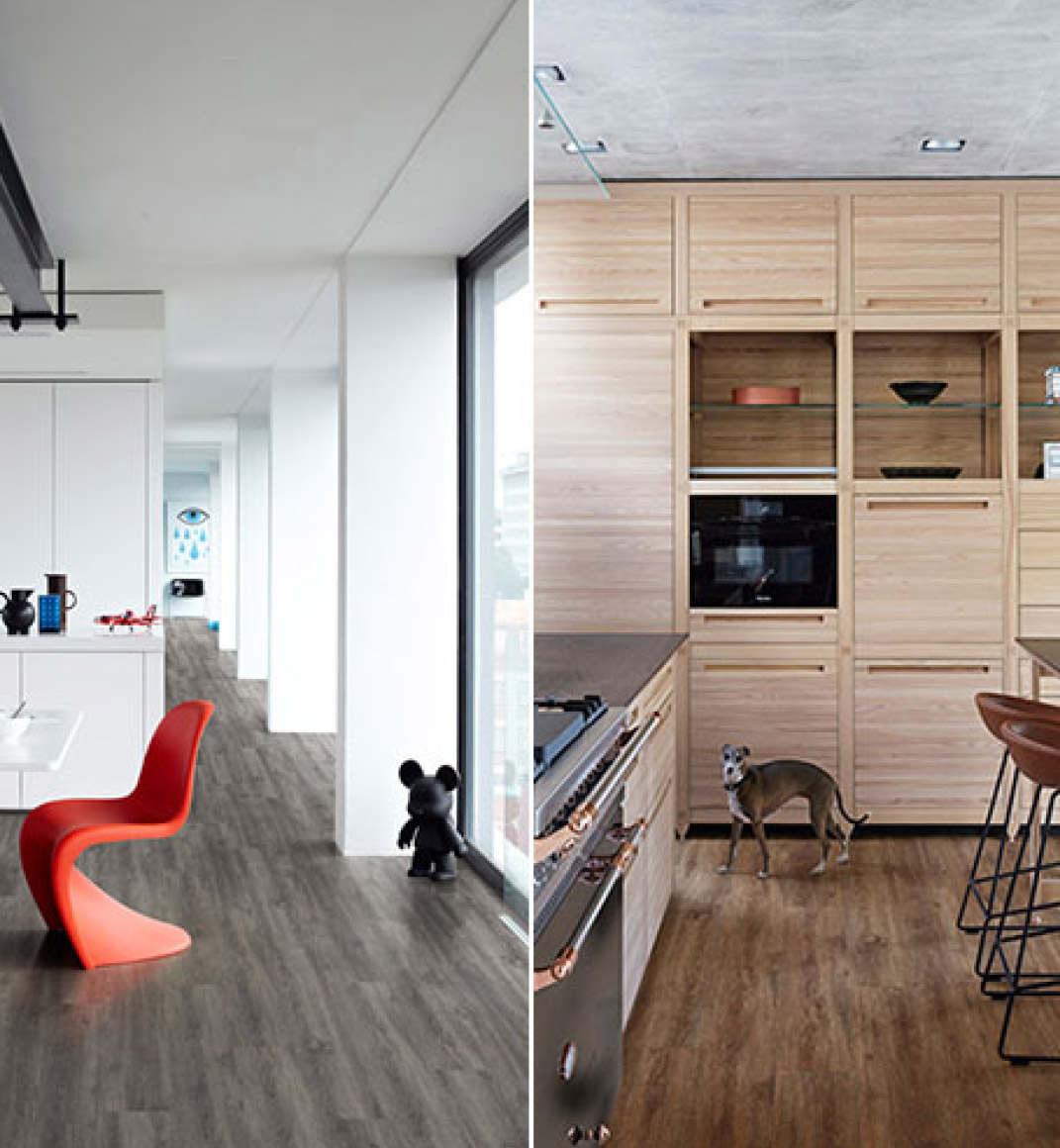 Which colour should I choose?
The colour of a vinyl floor can have a strong impact on how a room feels. For example, a dark floor absorbs a lot of light, giving the room a warm feel. A bright vinyl floor reflects light, which can make the room seem bigger.