5 Wooden Floor And Furniture Combinations You Should Consider While Redecorating Your House
March 10, 2021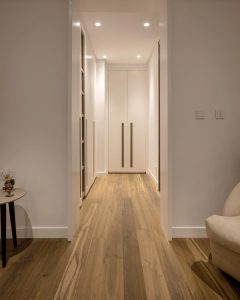 If you are planning a renovation in your house, ensure it lasts for years to come by selecting the best wooden floor and furniture. As these investments cost you a lot, it is vital to make it worthwhile by opting for long-lasting and trendy looks that will not go out of style any soon. To help you make the right decision about your home flooring, this article will look into 5 wooden floor and furniture combinations to be considered while redecorating your house. 
Mix Tones Between Floors And Furniture
Blend the rough and rustic looks with stained and polished planks for a comprehensive look. You can use stains and grained timber species that feature a divergent finish and combine them with your furniture for a similar undertone. Pairing the fine lines of floors and furniture can give an all-inclusive look to your space effortlessly. 
Divergent Materials Across The Planks
Incorporate a variety of materials to balance your furniture and wooden floors. This step is essential as matching your floor with the furniture gives an overall look of elegance to the entire room. You can use woven fabrics, leather, metal, paintings, and many more arts and crafts that blend beautifully with wooden planks. Tie your rooms together by connecting the hues of your timber shade and upholstery.
Balancing The Visual Weight
Contrast the hardwood surface by incorporating a soft rug in the middle. Rugs are ideal keepers if you have used darker shades of wood species such as oak and cherry. Try sheep's skin or lamb's wool in the form of window treatment for an airy look. For bedrooms, try using glass lamps or metallic light fixtures for a more cozy and comfortable feeling.
Consider Neutral Wood Tones
Opt for more white-washed wood or neutral tones and expose the beauty of your floor with a warmer and brighter look. The selection will make your furniture purchasing decision more free and diverse. A neutral tone can make your floor look more spacious and narrow areas look wider, enabling you to go for your desired furniture, even for a small space. 
Accentuate Modernized Flooring Options
Inject warmth into the dining and kitchen areas of your apartment floors by accentuating modern wood floors. Reflect on using conservative dark wood flooring for these areas, and you can opt for contemporary cabinet choices and streamlined hardware in your kitchen.
It is essential to select the right colors and shades for your wooden floors and furniture for better coordination. These design tricks can help you achieve the cohesive look you desire while granting a timeless beauty to your wood flooring. At Nordic Homeworx, you can get professional advice on selecting the best wooden planks for your home space. Our variety of wooden textures, colors, and timber species like cherry, maple, walnut, or oak wood will help you choose the most suitable wooden planks for your premises. Contact us now or browse through the Nordic Homeworx website to explore the latest designs in wooden flooring.