AIRY STUDIO APARTMENT
This 29 sqm studio apartment in central Gothenburg is perfectly designed to maximise the use of space and define different areas within the miniature home. With a generous ceiling height, the owner has decorated vertically, creating storage space along the high walls and leaving the space feeling uncluttered and airy despite its small size.
Having a silvery-white wood floor, like our 3-strip Kährs Oak Limestone, and maintaining a monochrome and light decor and wall colours further enhances a sense of airiness and creates a calm atmosphere. We also love the genius build of the loft bed and the clear distinction of the kitchenette with the dark grey colour.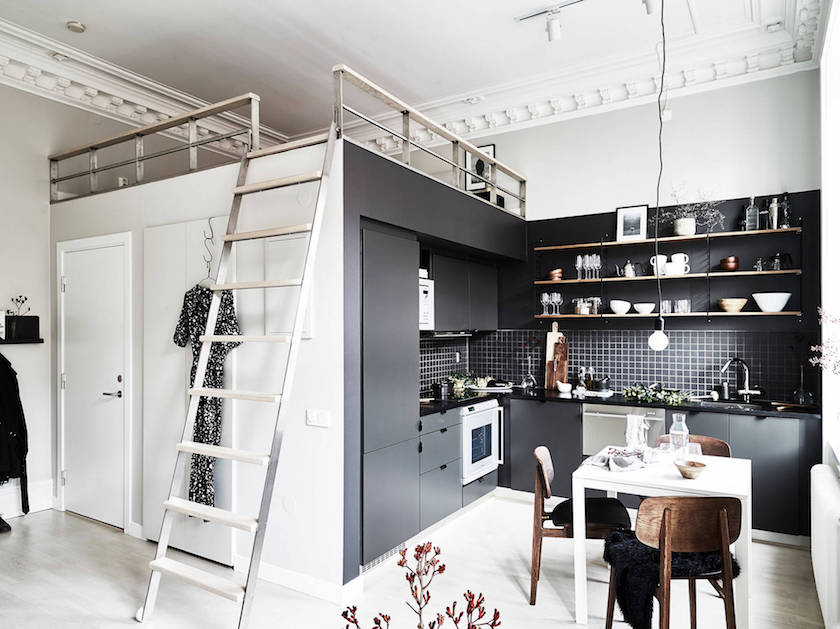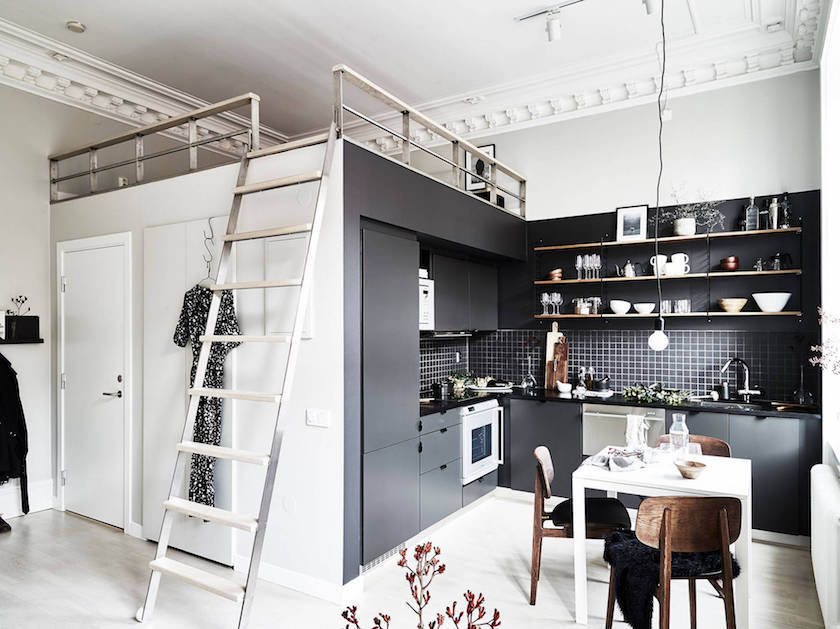 Images via Stadshem