Choosing The Perfect Wooden Flooring To Achieve A Monochromatic Theme In Your Living Room
March 3, 2021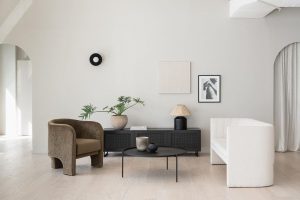 Wooden floors add a timeless appeal and are sought-after for home and residential surfaces. The constant demand and popularity of wooden planks in flooring has always made them everyone's favorite. The versatile flooring options available in the market can be used for many themes and patterns. The right decoration to your home can increase the value, coziness, energy efficiency, and functionality while reflecting your personalized choice. People often go for monochromatic themes when installing wooden flooring to get a more sophisticated look. The color schemes can attract attention and create a focus on the beauty of your planks. This article discusses the perfect way to achieve a monochromatic theme in your living room.
Select The Wood Color
A compelling variety of forms and materials is essential to get into the shape. You can opt for grays, browns, or beige hues for your wooden planks for a perfect monochromatic theme.
Unique Gray Wood –  The trend of gray shades is everlasting and can be used for a more airy, modern, and spacious look. You can use wider planks to make your living room larger as it will be equipped with main upholstery and furniture in your home.
Classic Oak Beige – Oak is the most popular and widely used timber species used for impressive wooden flooring. The shades of oak are inviting and bring coziness along with a stylish look.
Honey and copper – Honey wood floors give a more comprehensive and open look, bringing a superior rich warmth to your living area. The natural tone provides a realistic look to your hardwood flooring while blending with the furniture and crafts.
Add Patterns And Textures
Keeping your wooden flooring too monotonous can make it look bland and dull. To get rid of this, you can include patterns and texture in your space and achieve tactile sense in your design. Below are a few trending textures that you can use in your living area for an elevated look.
Wire-brushed Floors – This flooring can provide more texture, unlike a typical, monotonous wood plank. The trendy wire-brushed floors can add variety and character to your floor while still offering a finished look.
Distressed Look – Make your living room spectacular with these textures and make your home look more cozy and homey. As your living room is where everyone gathers and talks, giving comfort and increased coziness to the flooring will make the communication more united and enjoyable.
Hand-scraped Wood – The technique is used to give a weathered look to the floor. The scrapes and knots are stylish and provide a luxurious look to your living area. The trend can add more value to your space with its one-of-a-kind look, and you will never get enough of admiring your space.
Benefits Of Monochromatic Themes
Using a variation of single colors can give a more rich look to your space and give you a chance to emphasize the tiny details of your wooden planks. It can also make your decorating much easier and gives more comprehensive options to select your upholstery, wallpapers, and other craft.
You can create an inherently aesthetic place with a monochromatic theme and balance the shades and extract the mood you want in your living area. You can enjoy simplicity and harmony in the common area of your house.
If you want to know more about monochromatic themes and how to choose the right color for your home/apartment, contact us at Nordic Homeworx for expert consultations. You can visit us, the best apartment flooring company in Dubai and explore the wide range of wooden planks with divergent tones and patterns and choose the best option for your living room.