TESTIMONIAL: RITIKA
May 17, 2017
We all know renovations can be a bit daunting, messy and quite costly. Therefore, our goal is that our clients' experience with Nordic Homeworx and investment in a Kährs wood floor will be a positive one.
Our boutique-style concept, combined with our Swedish ethos, means that we cater to our clients in a more personalised manner. We focus on our clients' individuals needs, where our main priority is their satisfaction with their experience with both our service and with their Kährs wood floors – before, during and after the installation – including coordinating and cooperating with other works ongoing during the renovation process.
That is why we are starting a series of client feedback posts to highlight some of our wonderful clients and their beautifully transformed homes in Dubai. We hope their genuine words and beautiful homes will inspire you to transform yours as well!
The first in the series is Ritika. She selected the luxurious, nearly black Kährs Oak Java wood flooring for her Jumeirah Islands villa which works perfectly as a contrast to the stark white walls and mouldings. Ritika designed all the interiors herself- renovating the villa into a harmonious home for herself and her family.
View more images of Ritika's elegant home here.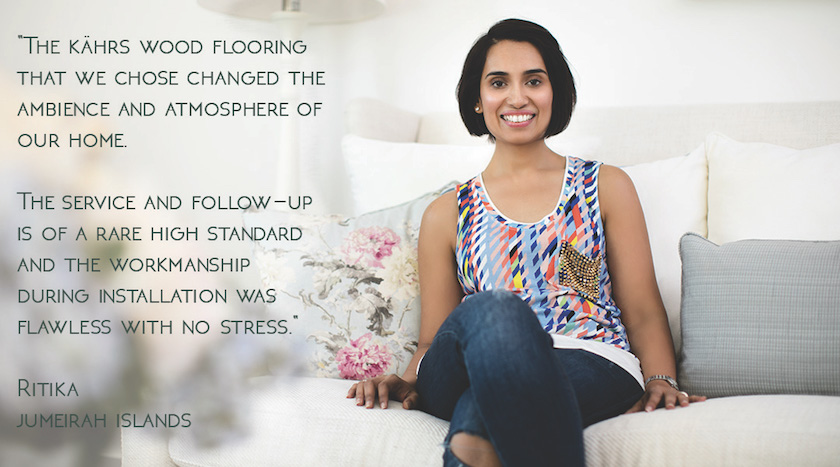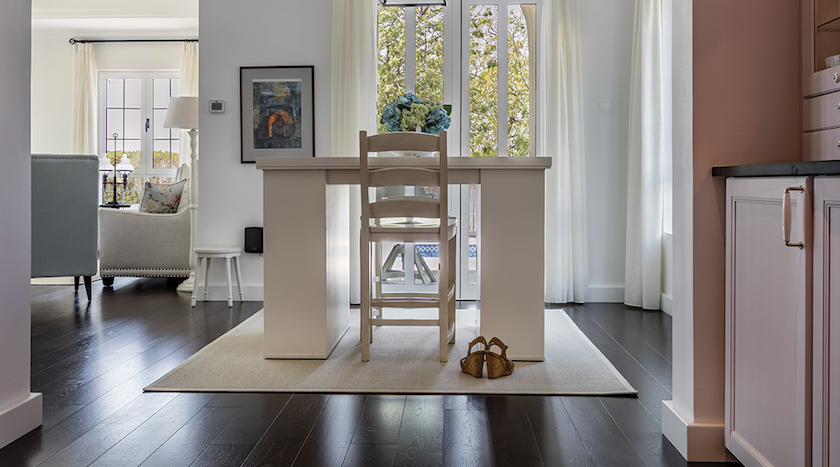 Photography by Studio Zee