Discovering Trends: A Complete Guide To Following The Top 10 Wooden Flooring Trends In 2021
April 1, 2021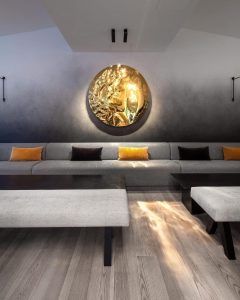 The classic choice of wood flooring always stays in the game by upscaling the flooring textures to up-to-date trends. This popular flooring option is ideal for bringing an elegant and modern look to your premises. You can select the most suitable hardwood flooring for your house after looking through diversified timber planks with different hues. This article will take you on a complete guide to follow the top 10 wooden flooring trends in 2021.
White Oak
Oak has been the most popular timber species in wooden flooring as it still keeps its name on time as many people for the beauty on a budget. The term "white" will offer you a cleaner grain than typical hardwood. The choice is ideal for a stylish and extremely attainable look. You can keep this timeless beauty on your premises as the trend can last for the years to come.
Blonde Wood
Blonde flooring can give endless decorating options where you will not have to worry about selecting the arts, lightings to your home. You can opt for various themes like rustic, contemporary, chic, etc., or even keep changing them throughout the year without changing your floor. The planks can make narrow spaces appear large, bringing a more spacious look to your home.
Whitewashed Wood
These planks are ideal for getting an upscale contemporary feel to your premises. The planks can show off their tear and wear signs, bringing a more natural look to the floor. These great color tones can produce a calm and relaxing vibe in the surrounding environment. It will also bring brightness to your home, reflecting more light that comes through the windows.
Honey Wood
Honey or copper color wood has taken 2021 by storm with its warm and rich look. The tone is available in many natural wood species making it easier for you to find any planks. The classic color is more realistic and shows off the true colors of timber. By adding honey wood to your wood flooring, you can be around a warm and cozy tone and enjoy them for an extended period.
Gray Wood
The chic and trendy hues of gray can bring a cool tone to your premises. It can be used as a natural backdrop for decoration as it blends with almost every color. The wood species has gained popularity over the years and keeps growing without dropping the market's value and trend.
Greige Wood
The new gray term greige is a mix of beige and gray. The trend came to the market in the past year and played a lead role in wooden flooring due to its minimalistic look. 
The planks can be used in any part of your house or commercial place, and it will ensure a rich look wherever it goes. The new trend is not planning to leave for decades, and you may not have to worry about reinstalling if you select greige to your place.
Herringbone Wood
Out of all the parquetry styles available, herringbone is the most popular type due to its versatility. The planks can be arranged in a complex and busy mode or more simplistic layouts to upscale your home flooring.  Herringbone involves connecting two planks at a 90-degree angle, making your room look larger. Longer herringbone has come into the 2021 trending list, and you can consider these if you are looking for an extra stylish look.
Wide Planks
Wider planks are always known for making rooms look larger and open. It further helps to keep spaces more cohesive. The trend was in the market for a long time and is further going to extend its longevity. You can install boards and large planks and enjoy a modern wooden flooring style.
Oiled Wood
Just like you pay attention to selecting the best timber species for your premises, it is essential to opt for finishing to keep up and upscale the look of the selected wooden layers. Oiled wood can make your wood stronger and give a trendy flatter and matte finish to the grounds. Apart from the looks, it will help protect your ground and increase the durability to enjoy them for the years to come.
Fumed Wood
Fumed or smoked wood has entered the 2021 trending list in style. The planks can offer sleek and modern flooring to any premises they fit into. Here, the wood is exposed to ammonia gas, and it brings out the colors in the wood grains. You can notice a darker finish in these planks with a gray undertone.
The only magic you can bring to your house for a perfect makeover is installing wooden flooring. They can offer you the best look along with easy maintenance. Contact Nordic Homeworx, the number one wooden floor company in Dubai, and install these trendy patterns on your premises.