Flooring Guide: How To Choose The Best Wooden Floor Textures
May 15, 2021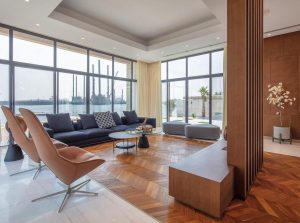 Installing hardwood to your home flooring is a significant investment, and hence it is crucial to select the right texture to get the best out of it. These wooden planks can last for years and even generations if maintained properly. Hence, it is crucial to know the factors that you need to look for before selecting the timber plank for your premises. This article discusses choosing the best wooden floor textures for your home.

Wooden Floor Textures

Once you have selected the wood species, you can ask for the shades of that timber to pick the best one for your flooring. The design can upscale the overall look and add more elegance to the floor. While considering external factors such as wall colors, curtains, furniture, and area, you need to select the best texture that matches your space.

Hand Scraped Floors For High Traffic Areas

This prevalent hardwood flooring option is ideal for those who look for something different. The texture gives natural distress to the timber planks. Oak, Walnut, and pine are excellent wood species that you can choose to get this style. The style is ideal for high traffic areas such as living rooms, play areas, or kitchens. Scratches or dents caused due to the traffic can adapt with the wood and look like a part of it.

Smooth Sanded Floors For Easy Maintenance

If you need a design and an easy cleaning process, sanding the floor is ideal. Here, the wooden planks will be perfectly smoothed without dirt traps making your cleaning process much easier. You can opt for a floor touch-up with lacquer or oil to add more style to the flooring.

Wire Brushed Texture For A Contemporary look

Wire brushing the hardwood is another popular choice among people. The technique allows seeing the hardwood of your selected timber with an escalated authentic look.  Oak is the popular timber with its wide range of tones, and a matte finish would be the ideal choice to add elegance.

Parquetry for Prime Areas

The style of parquetry never goes out of fashion and is often symbolized as a sign of luxuriousness. You can use this design of geometric in prime areas of your home or even bedrooms. The patterns can even make an in-built rug which would be an ideal choice below a chandelier. The textures can add spaciousness to your space with their tricky angles.

Once you have selected your planks and their texture, the finishing is essential to get the final output. You can design whether you need a matte look or add more shine by a surface treatment. Depending on your selected style, you will have to consider these factors. You can also get help from your home flooring designer to choose the best finishing mode for the premises.
Browse at Nordic Homeworx, an engineered wooden flooring company in Dubai, and check our design stories to get elegant and contemporary ideas for your flooring. Contact us or visit us to get professional consultation from the experts in the wooden floor industry.