How To Get Wood Flooring Right The First Time Around
March 5, 2020
Installing the right kind of wood flooring that will suit your home as well as match your interior decor can be tricky given the fact that there are multiple types, textures and colors to choose from when selecting wood flooring. There are also many other considerations such as installing mouldings, underlays, and skirtings for your wooden floor that must be included. Let's take a look at how you can beautify your space with the right kind of wood flooring.
1. Wood Color
A certified wood flooring company can offer a grand variety of wood floors in as many types and colors possible. To begin the selection process, the first consideration that needs to be made is of the wood color. With a variety of colors available including white, grey, medium, mid-dark and dark tones, you can decide on one by gauging at the bigger picture – the design of your home. 
If your space has windows that permeate a lot of sunlight in the room, then installing medium, mid-dark or dark toned floors would help enhance the look of your home. For completely enclosed rooms, having light or white floors will help brighten the look of your space. You can also gain advice from professional wood flooring companies for recommendations on which floor would suit your home best.
2. Wood Designs
Select a wood design depending on the kind of look you're going for. Wood designs range from French, Dutch, 1-strip, 2-strip, 3-strip, Herringbone to Chevron. Choosing the right design is important because your wood design can help your room look bigger than it is. For example, the herringbone floor design is installed in a way that each piece of wood is arranged in a V shape that works as an optical illusion to enlarge the space in your room. 
Your wooden floor design can also be chosen by deciding on a specific style that you wish to instate in your home. If you intend to remodel your home from scratch, then picking a design that is congruent with other interior styles is recommended. 
3. Surface Treatments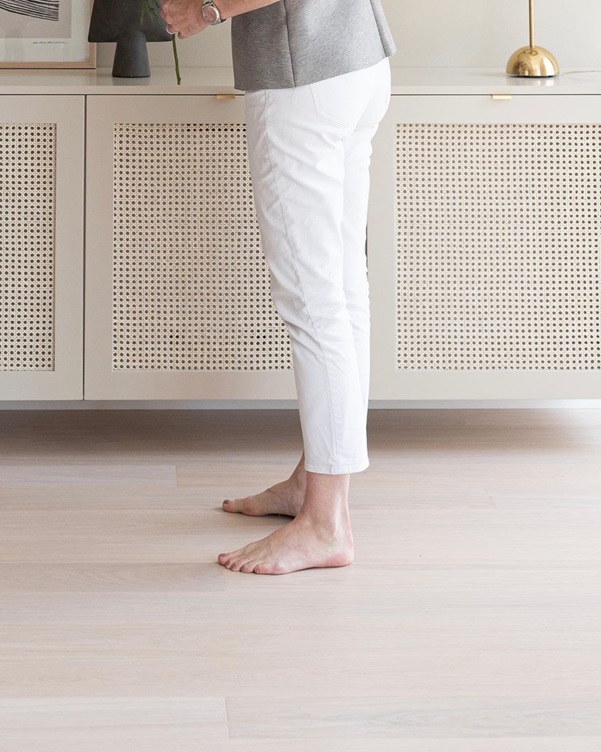 You can even decide on the finish of your floorings to further add to the look of your house. The different kinds of finishings include oil and lacquers such as high gloss, matt, silk matt and ultra matt. These options help set a calming effect in the house and ensure harmony between the decor, furnishings as well as the infrastructure. These finishes also offer differing amounts of stability and protection to the floors depending on the presence or absence of gloss and lacquer. 
Deciding whether or not glossed wood floors are necessary for your house can be made easy by gauging at the amount of sunlight being filtered in. A higher amount of sunlight would mean that the glossy floors will reflect a lot of light in and around the room. This will make the room and its interiors appear more bright and vivid. Oil floors are best suited for individuals who intend on retaining the original look of wood floors.
4. Wood Species
Picking a wood species is another important aspect to be considered when installing wood floors in your home or office space. What different wood species do is offer you a variety in stability, durability, grain as well as color. Each species is also sold at a varying price range depending on all the features that it offers. All the wood species that are made into floors include birch, oak, ash, beech, cherry, hard maple, jarrah, jatoba and walnut. 
These wood species retain certain colors which are then offered under the wood color category. Choosing the right wood species is important in setting the right mood and tone for your home. Every wood species is capable of transforming a home in its own way and therefore consulting a flooring expert at a wood flooring company is always a good idea.
5. Wood Thickness
The differing thicknesses of wood planks can be chosen depending on the space that is being furnished and the usability of the floors in such areas. The variety of thickness ranges from 7mm to 30mm. The difference in the millimeters lies in the criteria of force and wear and tear that the floor will experience post installment. For spaces that cannot be regularly maintained and cared for, a thicker wood floor would be more fitting. If the floors of the house are even and do not require any further work, then thinner floors are better suited. Thicker wood floors last longer than thinner ones but if you foresee more flooring changes, then installing thin floors is recommended. 
6. Fitting Methods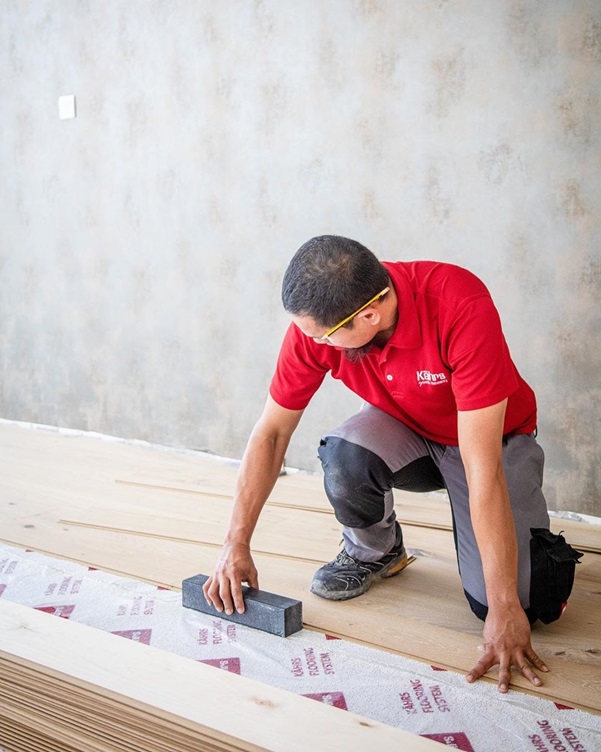 On the basis of the space where you need wood floors installed, a specific fitting method is advised. The three kinds of fitting methods that are available in the market include gluing, floating or stapling wood floors. Gluing your wood floors is the most used technique to ensure stable wood flooring installations that avoid air pockets from forming. This prevents the floor from creaking.
As for stapling the floorboards together, this is the more advanced version of the nailing method used to fix wood flooring. Nailing the floors is a traditional method where wood panels are nailed in a seamless manner and covered with grooves. The modern method of stapling the floors together is a faster application technique that offers the same desired result. 
The floating installation is the most convenient technique of fitting wooden floors that can be done with little to no changes to the original floors. With the help of an underlay, the wood floors can be placed over the regular flooring irrespective of its material. This is a good option for rooms that are small and do not need an advanced strength product. 
7. Floor Accessories 
The three main floor accessories that your house will need to complete wooden floors are underlays, mouldings, and skirtings. A home flooring company will offer underlays for the Parquet and Laminate floating floors that can help ventilate and seal out moisture from the floors. Furthermore, it reduces impact and drum sound while evening out irregularities in the original sub floors. In addition, an underlay can be used in combination with floor heating for a comfy heated space. This ultimately increases the comfort of walking on wooden floors. 
Mouldings are perfect accessories to enhance the look of your wooden floors. They are available in either metal or wood and are different depending on the area of installation, such as stairs versus floors. The styles of mouldings available are T, L and a fold shape to complete the transition between wood floors and other types of flooring.
The last accessory is skirtings that are used to blend the wood floors with the walls of the room. The two main types of skirtings are veneered and quadrant beading with the former being offered in different thicknesses. Quadrant beading can be installed either using the nailing or gluing method as compared to veneered skirtings that are put together using clips. Depending on the finish that you are investing in, these accessories can even out your wooden floors too. 
These 7 tips are the most important features to consider when selecting wooden floors for your home or office space. Having these pointers covered will ensure that your floors are well installed and look perfect the firm time around. You can prevent the need for further modifications by consulting a technician at a home flooring company in advance before choosing and installing your wood flooring. This will give your home the best wooden floor installation in the most efficient manner.