How Flooring Consultants Can Guide You Through The Entire Floor Renovation Process
July 15, 2021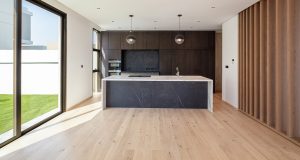 If the wooden flooring in your home looks tired and worn, a renovation could be in order. Remodeling can be a profoundly gratifying process and will allow you to update your home to modern trends and improve its appearance significantly. And the best way to do it is by hiring a flooring consultant. They are experts who have studied the art of flooring and have immense knowledge of the subject. Therefore, they will ensure that you will find the perfect material and utilize it most appropriately. In this blog, we will explain how they do this.
Visit your home to assess your home and flooring.
Renovation is not as simple as removing an object and replacing it. It is a complex process, and before you strip your flooring and install a new one, you need to check with experts to see what should be removed and how the replacement should look. Depending on how much light is in the room, the temperature, the color of the walls, the decor, and the ideal flooring could change. Due to their extensive experience, Consultants will be able to assess your home and help you decide on the perfect flooring to complement it. 
Provide advice on mixing and matching the flooring.
Some people like to mix and match their floor. They will either keep some old flooring, install new ones around them, or combine new materials to achieve a contrast effect. While this might seem like a brilliant idea, it needs to be applied correctly. Unfortunately, many make a common mistake: they mix and match flooring that does not complement each other, and they only realize this during installation. At this point, it might be impossible to obtain a refund, and you will have to either go ahead with laying it out or find a new buyer, which can be hectic. This can be avoided by hiring a consultant, who will advise on which materials work well together and if your overall floor layout will look good.
Help you select the right flooring material.
If you opt for wood, you need to know that there is a wide variety of timber available, each having its unique benefits and drawbacks. Therefore, even if something looks good, it might not be appropriate for your home. For example, if your home is located in Dubai and you want to install a wood parquet design, then you need to make sure that the material you select is sturdy and not fragile. A consultant will be able to help you choose the perfect one. In this case, it will be oak as it is very durable and can take on any color.
Install the flooring correctly.
When you are installing flooring, you need to use the right equipment and techniques. It is especially the case with wooden flooring. As wood is a living object, it can contract or swell based on weather conditions. Therefore, when installing them, you need to follow the proper techniques to avoid buckling issues in the future. A floor consultant will ensure that the appropriate methods are being followed. They will also make sure that the correct type of insulation is provided to keep your flooring safe and comfortable. 
Floor consultants can be your best ally during a renovation as they will help you select the best wood flooring for your home and needs. They will also ensure that they are correctly installed so you can relax and be sure that the new floor is simply perfect.