Interior Design Trends In 2020 You Shouldn't Miss Out On
April 19, 2020
The interior of a home or office should not only be visually appealing, but meet our needs and stimulate our emotions at the same time. When it emerged as a profession in the early 20th century, interior design combined art and craft to result in projects brimming with simplicity and functionality. As of late, interior designers are encouraged to break boundaries both physical and mental in order to create models using not only traditional physical tools like textiles, materials and colors, but also technology such as software applications for 2D and 3D computer-aided design (CAD) and building information modeling (BIM). So what are the current trends today which are bound to grab your client's attention?
Colors:
Blue
If Pantone has announced its Color of the Year as Classic Blue, you know it will be everywhere. And especially related to interior design. The color of both the sky and the sea, it is seen to have a very calming effect in an overall sense. Don't hesitate to bring this cool confident color into your home this year. Whether it comes in the form of a statement wall which is to be the focal point of your room or as an accent like a blue velvet armchair, the color can really help create a clear and calm atmosphere.
Pink
Perceived notions have influenced us to associate pink with all things feminine, but that didn't stop this color from popping up everywhere last year. In fact its popularity soared so much that it has carried itself as a trending color into 2020. It is a happy, vibrant color which when offered in pale shades can be described as relaxing, while in bright shades can end up being quite stimulating. Proving to be a versatile color in the design world, add a pop of pink in your living room curtains or juxtapose some pink accessories next to some natural materials like wood to make the room look fresher.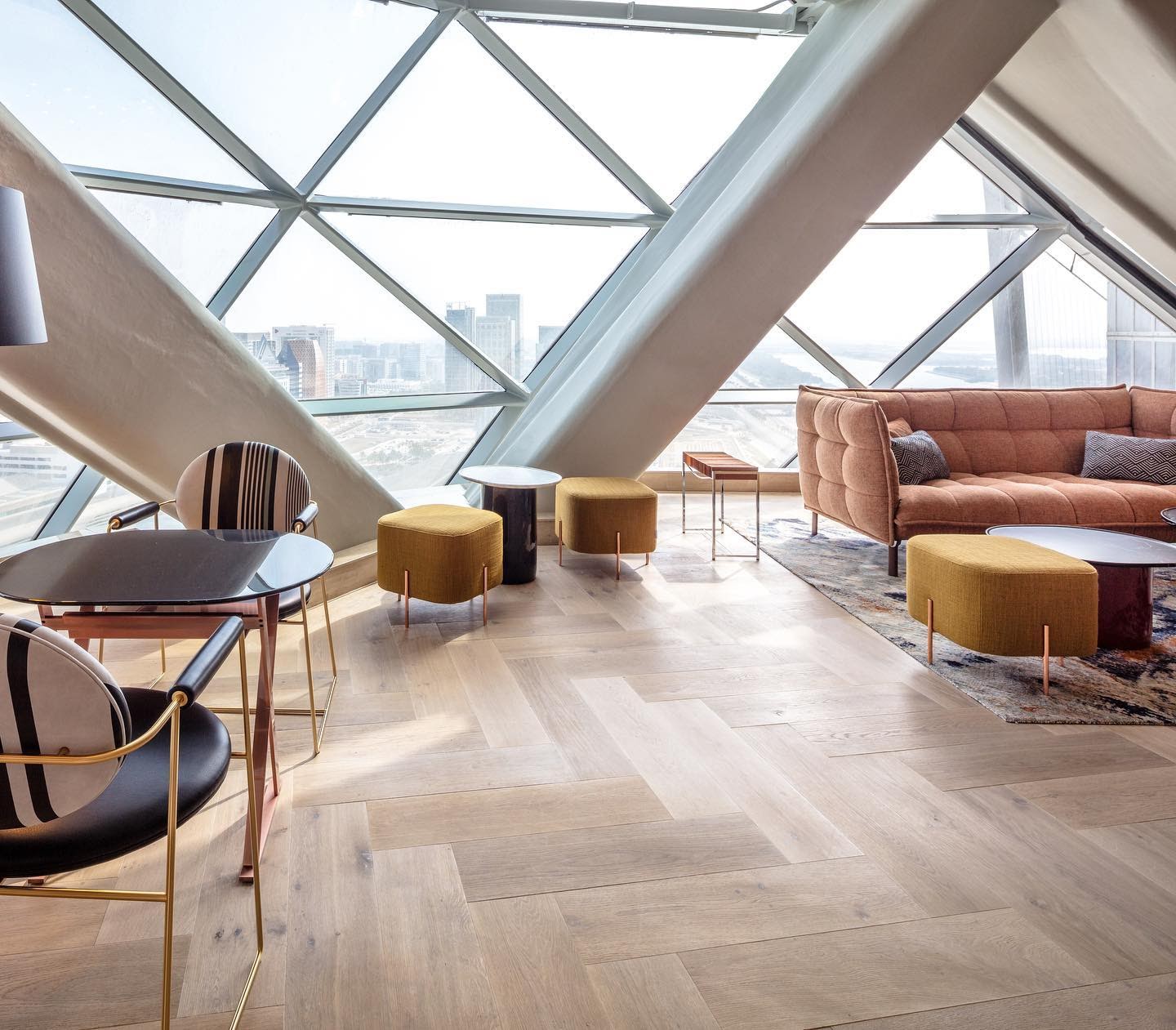 Beige
It may not sound like the most exciting color trend, but beige is about to make a big comeback this year. Offering a soft, soothing effect, beige can be used to create interiors of different styles. Too much of it though can result in a dull affair, however, so remember to use it in moderation. Work with both cold and warm shades including cappuccino, cream and ivory. For a more modern look, pair beige with deep blue, a scarlet red or a stark black.
Materials:
Hardwood 
If you're looking for a durable flooring option that is warm, stylish and timeless, look no further than wood flooring. There are ample choices when it comes to the type of wood flooring available in the current market. A darker colored option will help embody rich dark tones and enhance the natural grain of the wood. A softer, white washed look is bound to highlight a wooden flooring's natural charm and beauty. Then there is distressed flooring which due to its aged look and worn out patina works best in industrial and contemporary homes.
Metal
Copper is one example which is being used to create both traditional and contemporary styles. Although mainly seen in kitchens, it's starting to show in a lot of bathroom settings as well. From bathtubs to faucets and pipes to panels, it delivers style with a bang. Corrugated metal is another approach to metallic finishes. Whether used to create accent walls, on ceilings or for cabinetry, corrugated metal is being used as a versatile material to make a bold statement.
Tile
Although art is usually defined as a painting, a sculpture or a photograph, you can take it one step further by using graphic tiles to let your wall or floor become art. Thanks to technology, manufacturers are being able to produce a variety of images on tiles. They come in all shapes, sizes, colors and finishes. Parallel, perpendicular and diagonal lines can be placed in various patterns on either square or hexagonal shaped tiles. For those looking for that exquisite touch, don't miss out on tiles being offered in gold and platinum detailing.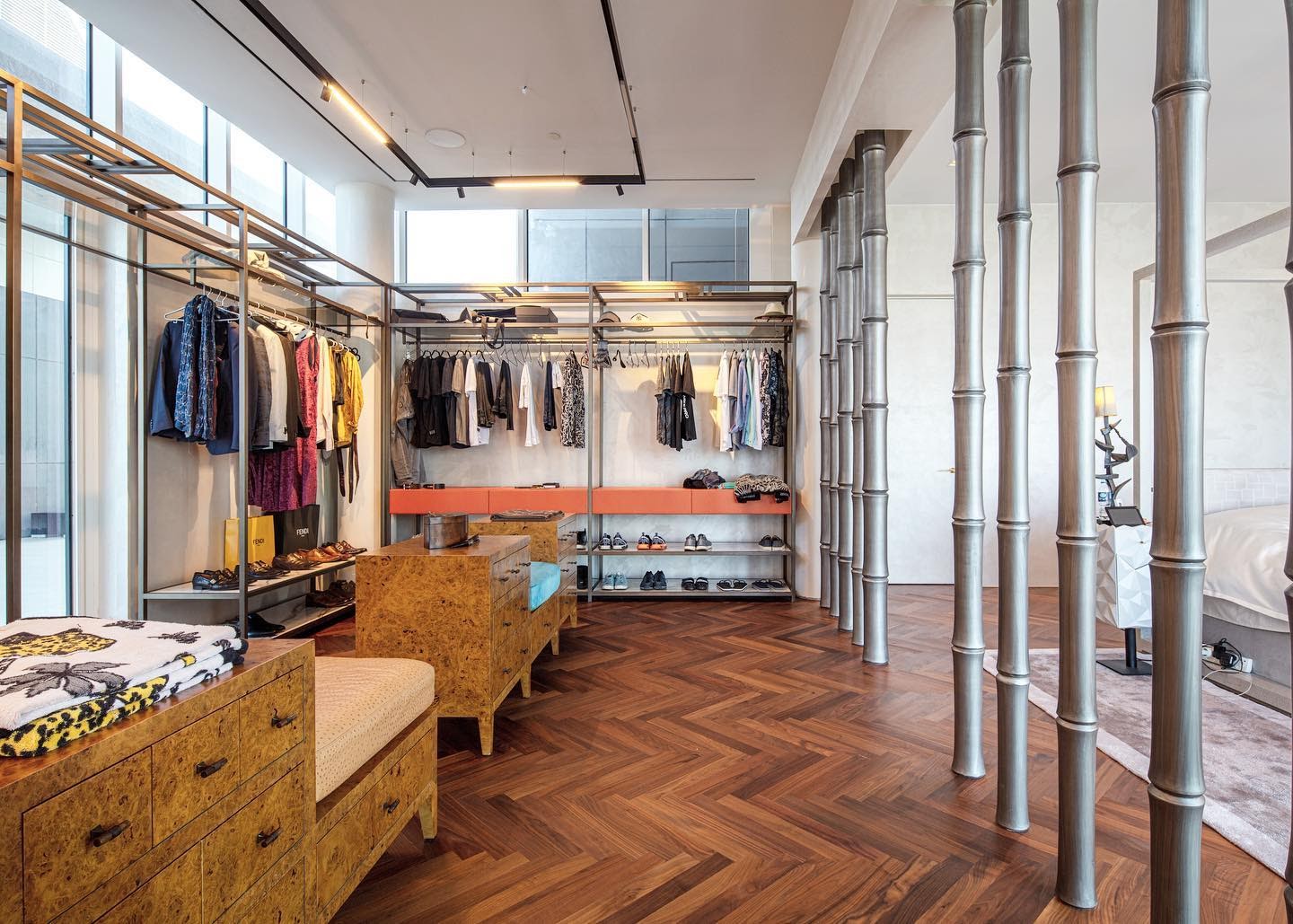 As 2020 marks the beginning of not only a new year but a new decade, interior designers across the world are talking about shifting gears once again. As people are becoming more environmentally aware, they are looking for more sustainable choices. Subdued hues are gaining popularity in terms of color schemes. Natural materials are being favored to create rich, warm and inviting home environments. Now it's your turn to decide which is the right home decorating trend for your personal space.