Kährs Beyond Retro Collection: A Fusion of Classic Elegance and Contemporary Style
July 7, 2023
Explore the Kährs Beyond Retro collection, designed to redefine the concept of inviting and comforting wood flooring solutions. It represents a smooth blend of the old charm with modern style. The collection goes beyond just flooring. It is, in fact, a piece of history redesigned for your home today and tomorrow.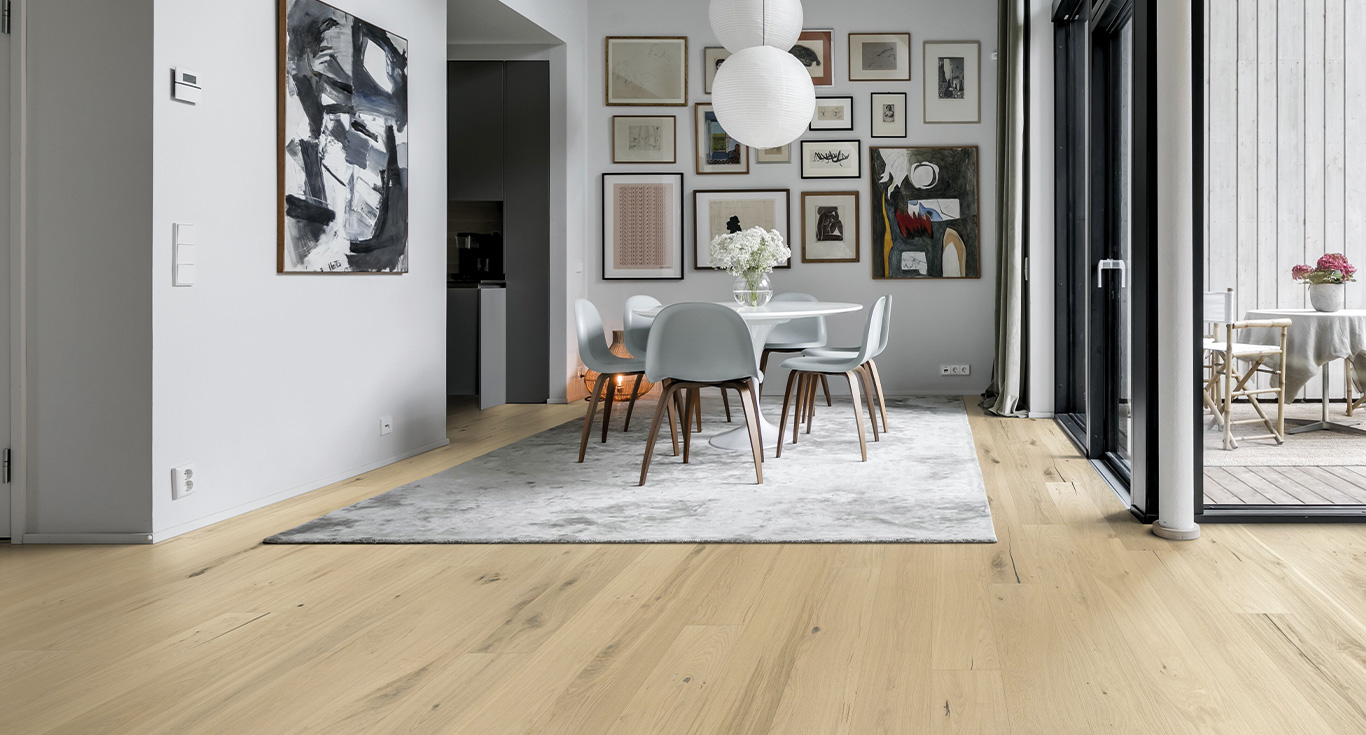 A Fusion of Classic Elegance and Contemporary Style
Think about the signature beauty that comes from mixing classic elements with today's modern design concepts. It is what the Beyond Retro Collection offers. As a design-focused company, we took considerable time to create a line that harmoniously blends vintage and modern aesthetics.
The collection's palette is inspired by the nostalgic nature of retro-style interior design in the '40s through '70s. It is a tribute to our Swedish roots and the era's warm, comforting colors.
"Retro" is more than a trend; it's an acknowledgment of our wonderful history. This collection has the magic to turn any room, no matter how simple, into a place of beauty and timeless elegance.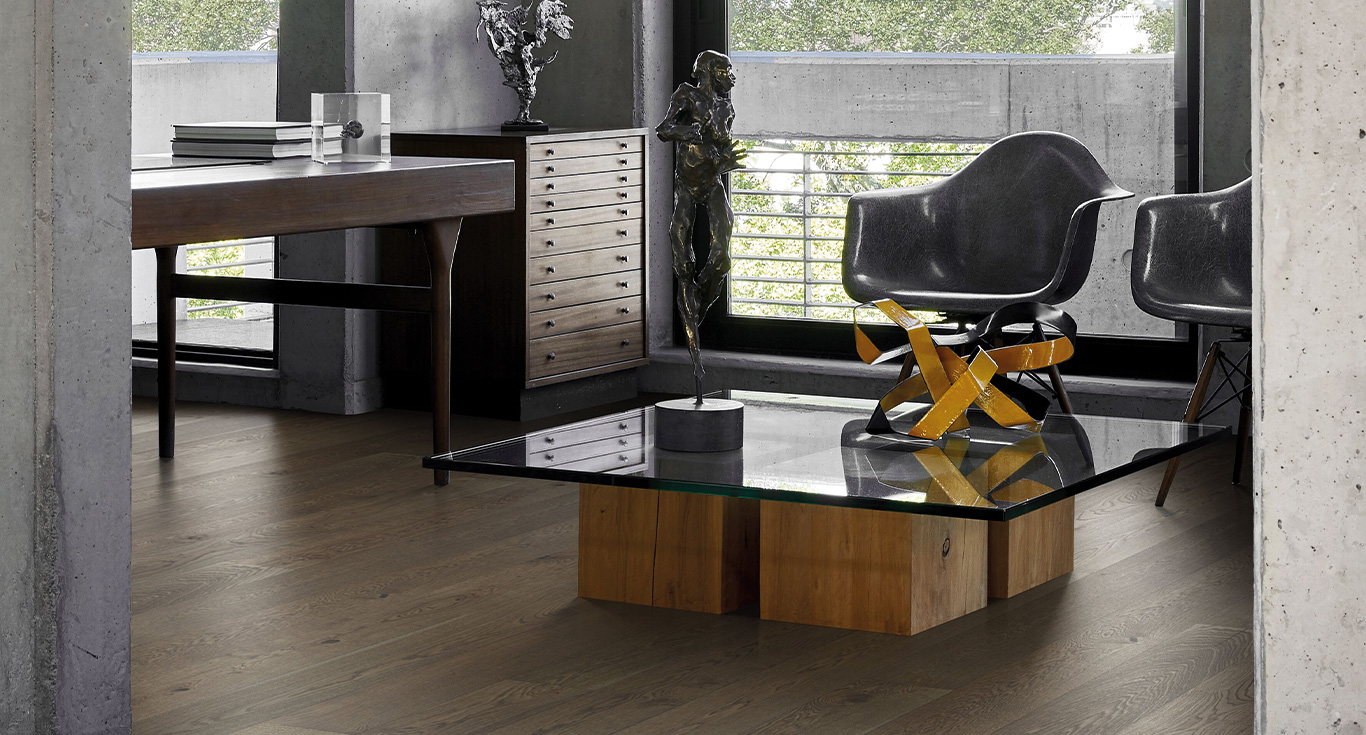 Practical and Functional
The Beyond Retro wood flooring collection is crafted with care to bring practicality and elevate the atmosphere of your home or office spaces. Around eighty years ago, Kährs came up with the engineered parquet flooring design that changed the way we think about flooring. The Beyond Retro Collection is proud to carry on this tradition of innovation.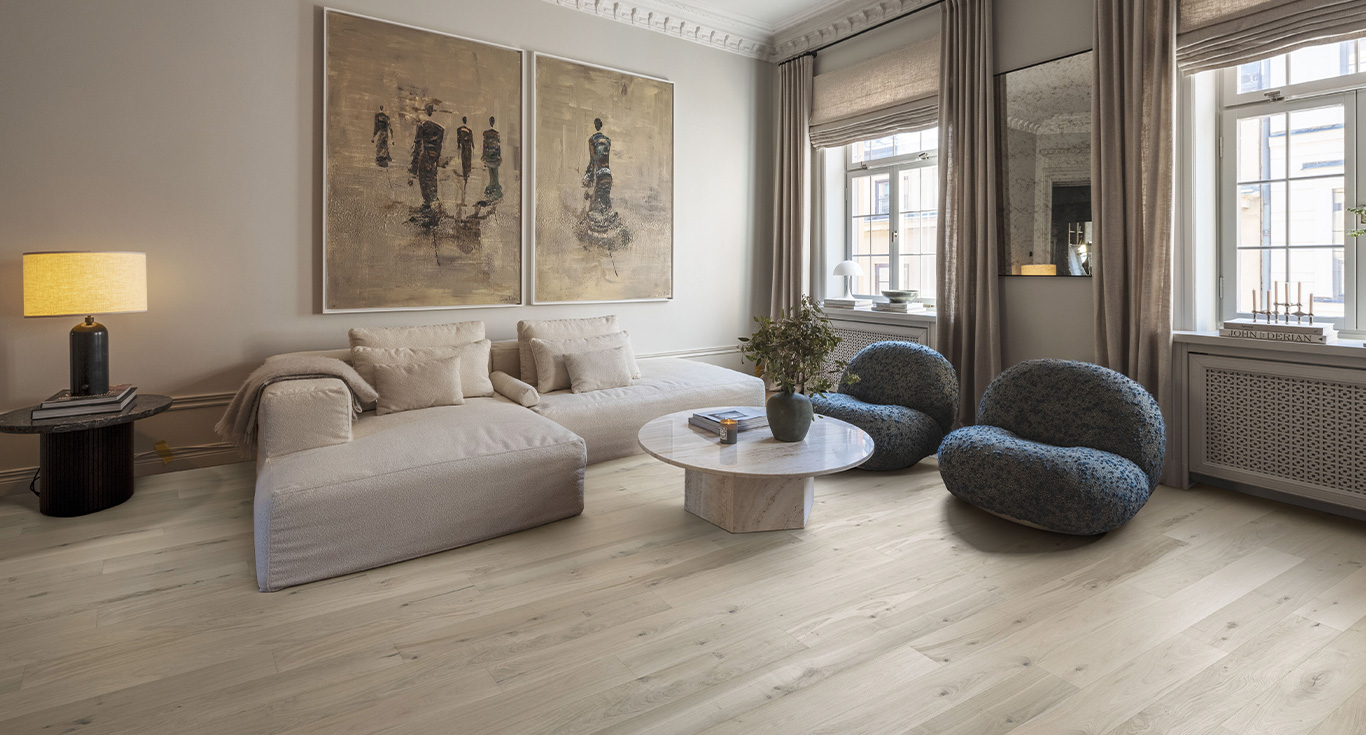 Special Features
The wood is used from the Swedish forest and has a variety of knots and cracks to resemble wood floors in the earlier days. Beyond Retro collection provides soft, muted, calming colors for those seeking innovative options for wooden floors in Dubai. The floors are designed to provide a warm, deep, and silky ultra-matte finish that brings an air of calm and sophistication, which goes beyond what you'd expect from your usual wood flooring.
The way the floor reflects the light is an important part of the design, creating just that warm, cozy atmosphere. The best feature of this retro style is that it is not tied to a fixed principle, which means that you can completely freely create and combine.
Choosing the Beyond Retro Collection means inviting a part of history into your spaces that's been masterfully redesigned to fit into today's style and trends.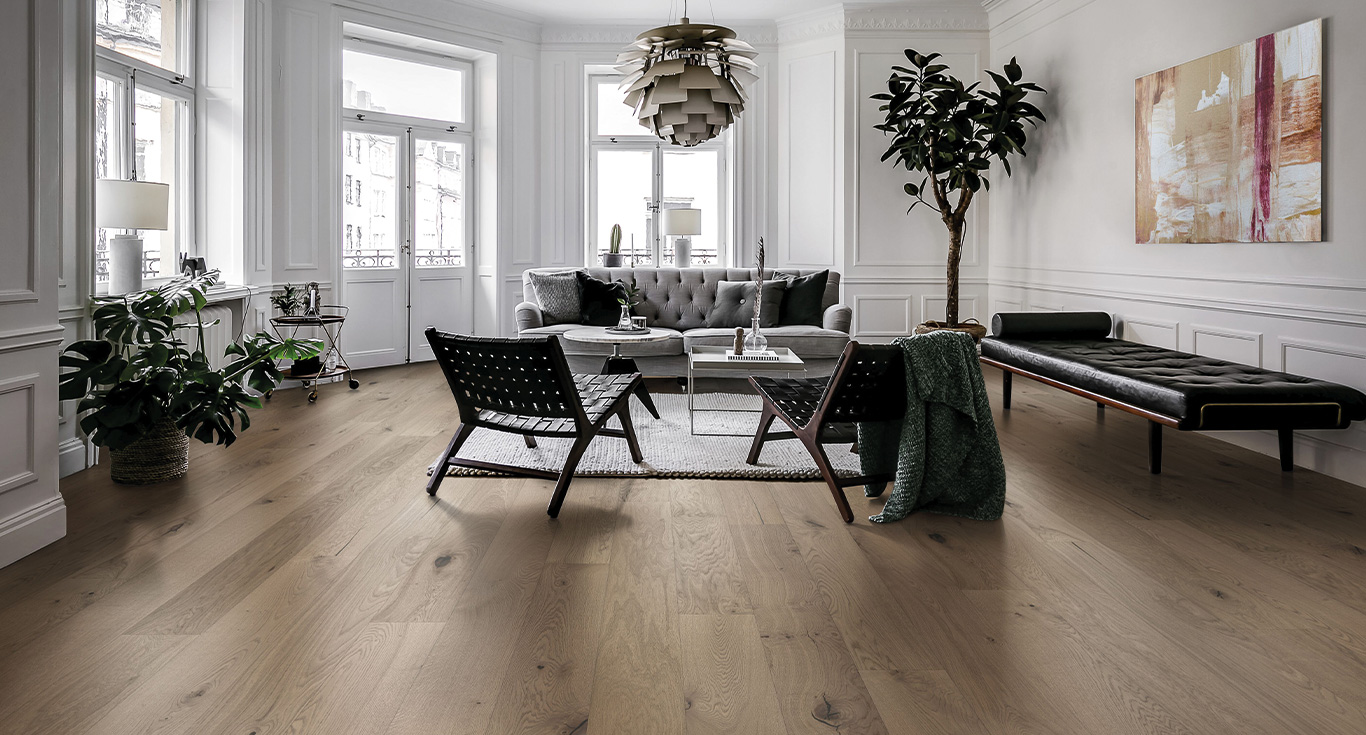 Kährs Exclusive Summer Offer: Beyond Renovation
This summer, let's talk about something more than just making changes. Kährs presents a special offer from 1 July 2023 to 30 September 2023. Terms and conditions apply. This isn't just another sale, it's an opportunity to bring home the luxury and elegance of the unique one-of-a-kind Kährs Beyond Retro collection.
This premium collection which was launched last year, presents a unique opportunity for both home and business owners to renovate their floors with a touch of luxury. This summer offer gives you a unique opportunity to get your hands on a one-of-a-kind wood floor collection that makes a great addition to your property's aesthetics, functionality, and value.
The main objective of this offer is to inspire customers to plan and invest in their new homes, offices, or renovation projects during the summer season. This amazing offer is ideal for anyone who appreciates exceptional design and premium wooden floors with a unique story behind it.
Whether you're a homeowner wanting to give your space a fresh look, a remodeler in need of luxury interior inspiration, or even an office or property owner looking for high-quality flooring options, this is the perfect solution for you.
Embrace this amazing opportunity to transform your surroundings and indulge in the perfect fusion of luxury, comfort, and classic wood flooring.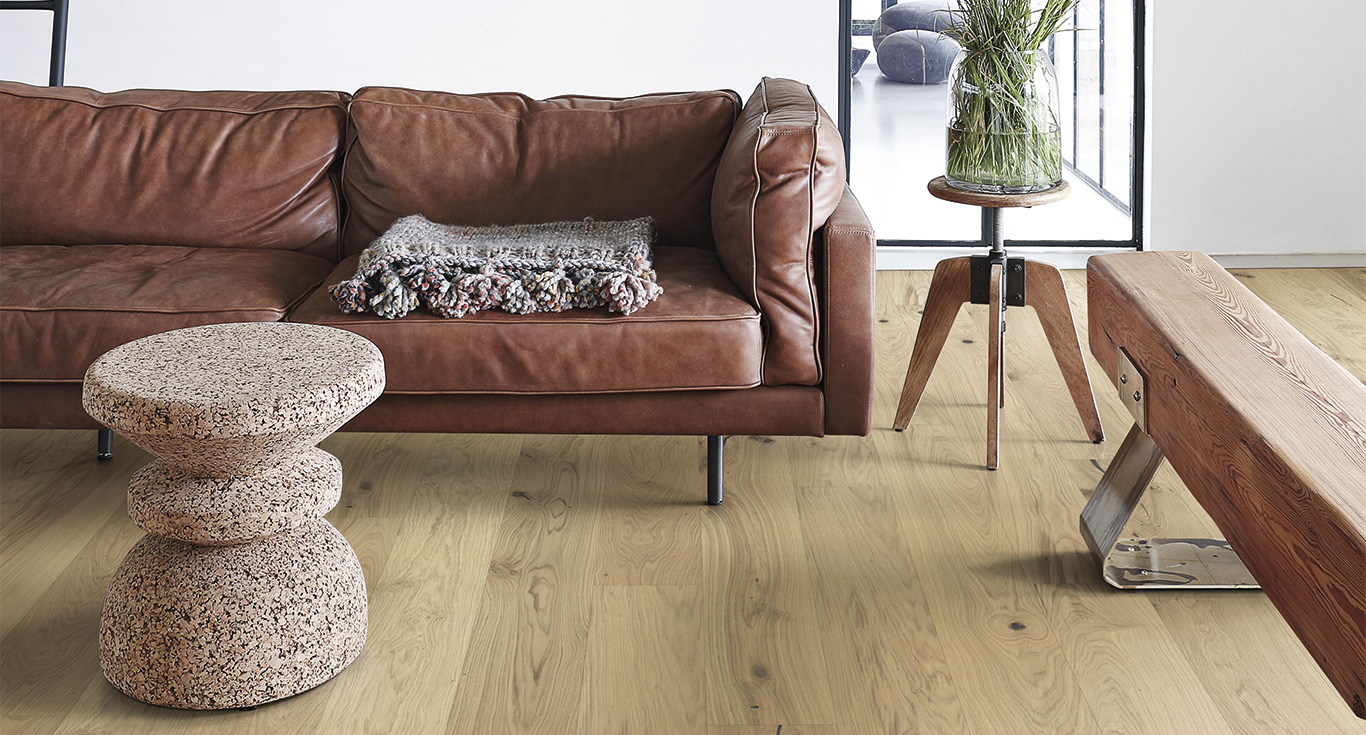 Classical Charm with a Modern Twist
The Kährs Beyond Retro Collection offers more than just wood flooring options. Adding these floors to your space will bring a piece of both the past and present. With our summer promotion, you have the chance to select a design that remains a luxury house interior throughout the years to come, promising a confident return on investment.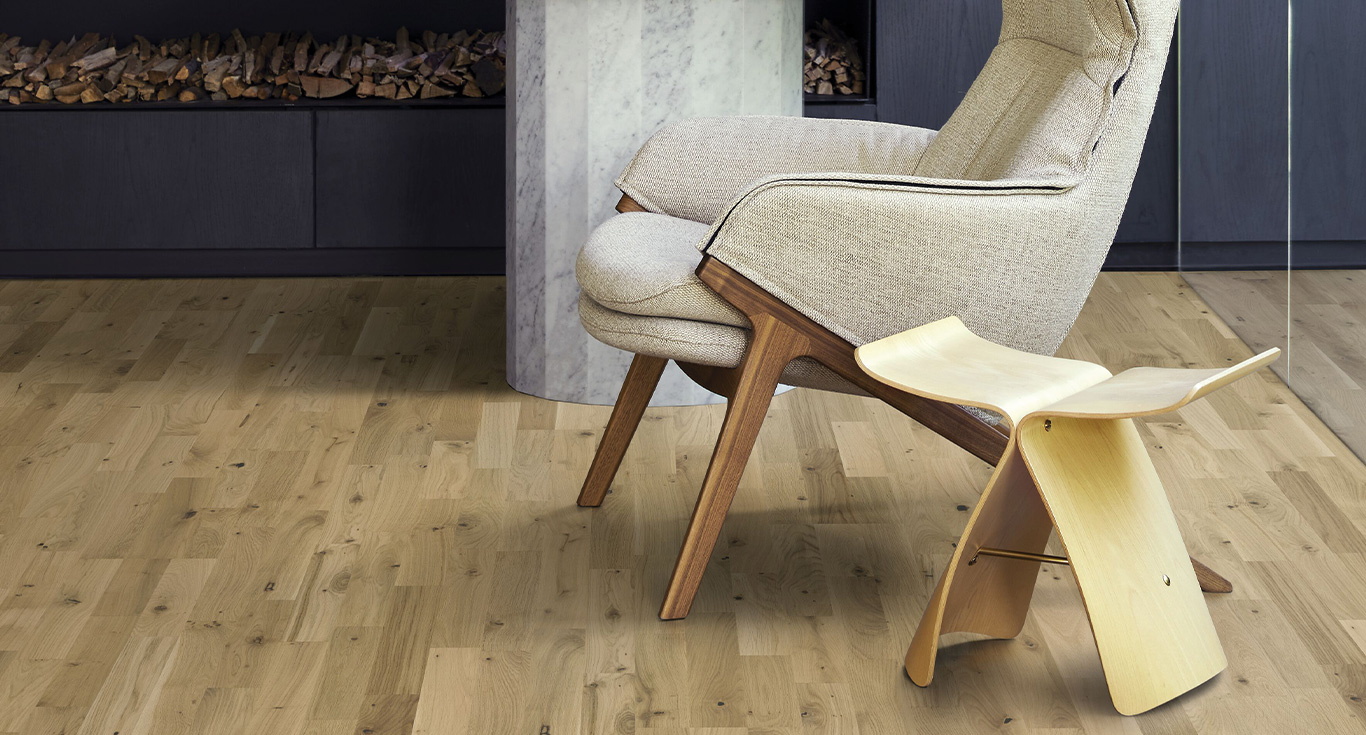 Embark on Your Renovation Adventure
Visit our showroom and experience the Beyond Retro Collection firsthand. Inspired by the past and designed for the future, this collection offers a seamless blend of classic elegance and innovative design for today's time. Don't just dream about a living space that resonates with your character—make it a reality.
If you need personalized advice for your options, our flooring consultants are happy to assist. You can always reach out to us at +971 4 369 5569 for a consultation. Let's transform your space together.