Layouts & Patterns: A Guide On Simple And Complex Wall Patterns To Elevate Your Flooring
May 9, 2021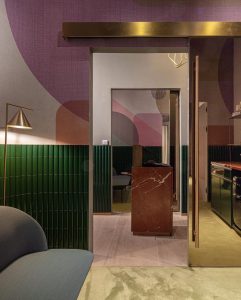 Selecting a shade and texture for your hardwood flooring may already have been an overwhelming factor for you. However, similar to choosing the floor tones, it is essential to select wall colors to ensure it blends perfectly. The proper selections can bring the best to your premises and elevate your entire flooring. Hence, this article will guide simple and complex wall patterns to promote your flooring.

Shades For Light Hardwood

The contemporary designs of light hardwood are one of the top-notch choices among people. If you already have soft hues in your flooring or planning to install them, pick a similar tone for your walls as well. Although many people will assume white is the only option, you do not need to stick to stark white.
You can try shades of white or off-white colors here. If you do not prefer the white options at all, you can choose gray instead. Gray is an ideal pick for the wall, especially if your wood plank's undertones match them.

Rich And Bright Shades

If you have chosen cherry wood for your flooring, you have picked a bright yet elegant color for your premises. Here, you will have to match the floors and walls with a color that can highlight the contrasting factor. Apart from the obvious choice of white walls, you can try a green or blue color for a serene upscale.

Instead of a cool tone, you can also opt for warm colors like terracotta if you want more warmth in your place. If you settle with a lighter shade, do not forget to use some bright color wall arts to highlight the luxuriousness of the space.

Complex Wall Patterns

If you are a fan of arts or have different patterns in your walls, in bedrooms, or other areas, a lighter shade of hardwood would be the ideal choice to blend. You can opt for whitewashed hues of Oak timber to keep a simple yet stylish elegance in your flooring.

The whitewashed floors will bring more brightness to your space and give a more spacious look. This will balance the complex wall patterns without making it look like an extravagance of the décor.

Things To Consider

To blend wall tones and your home or apartment flooring, you need to check for the following factors.

The right blending of tones

The color of furniture and curtains

Size of the space
 If you consider these three factors before selecting your wall tone, you can choose the best pick that perfectly matches the specific area. If you select a neutral color, matching up the rest would be easy as it can be a backdrop for anything.

If you want a little bit of boldness around, you can use contrast hues. Here you can simply use the undertones of your selected wood planks and apply them to the walls.  To make a subtle statement, you can pair the tones with equal intensities.

At Nordic Homeworx, a home flooring company in Dubai, you can get professional consultations from our flooring experts that have been in the industry for years. Browse through our website to see our portfolio and explore the true beauty of correct flooring selection. Contact us now to make an appointment and bring the most pleasing shades of timber to your premises.