Bringing The Vibrant Concepts Of Maximalism To Wood Flooring
January 16, 2020
Minimalism has been around for a while now. Interior designers and architects have seen an increasing demand for homeowners wanting to keep their home and office decor very understated, elegant and classic. However, the latest ideas in the design space and the dawn of the 'íf you've got it, flaunt it' age, has seen a rise in customers looking to up the ante when it comes to interior design, especially with respect to wood flooring.
Wood flooring has been the go-to for people interested in making their space look luxurious while still keeping it cozy; not to mention the huge variety available in terms of wood colors, variations, finishings, and textures. Over time, hardwood flooring in apartments and villas has become a staple, turning even the simplest of homes into contemporary art pieces. However, it's not often that we come across vibrant hardwood flooring being used in homes. Still, homeowners today are a lot more open to experimenting with maximalist designs when it comes to their floorings and homes in general. So let's take a look at what the new year has in store for vibrant wood flooring designs and concepts.
First, let's understand the maximalism trend and what it includes. 
The complete opposite of minimalist homes, maximalist homes are prone to include lots of color, texture, and patterns that could be equal parts daring and dramatic. Homeowners who opt for this style pretty much want personal touches to every nook and corner, rather than leave them blank and empty. This gives them the freedom to play up their home decor in new and interesting ways.
Some of the basic rules of maximalism include:
using anchor pieces in neutral shades and adding brightly colored elements, such as patterned wallpaper and bold wood flooring to complement them

using hues and tones as well as contrasting shades to create a look that is unique to each homeowner's personality

taking into account that one can mix and match different styles and create a personal haven of textures and patterns rather than stick to a consistent tone
How can you implement maximalism to your flooring?
Maximalism, in general, means embracing a variety of choices. The same rule applies to the flooring as well. Not only can you experiment with a ton of different wood flooring options, but you can also choose to pair it with bold accents such as a patterned carpet or a completely different style of furniture.
Let's take a look at a few examples of how to bring vibrancy to your flooring:
Choosing unconventional wood flooring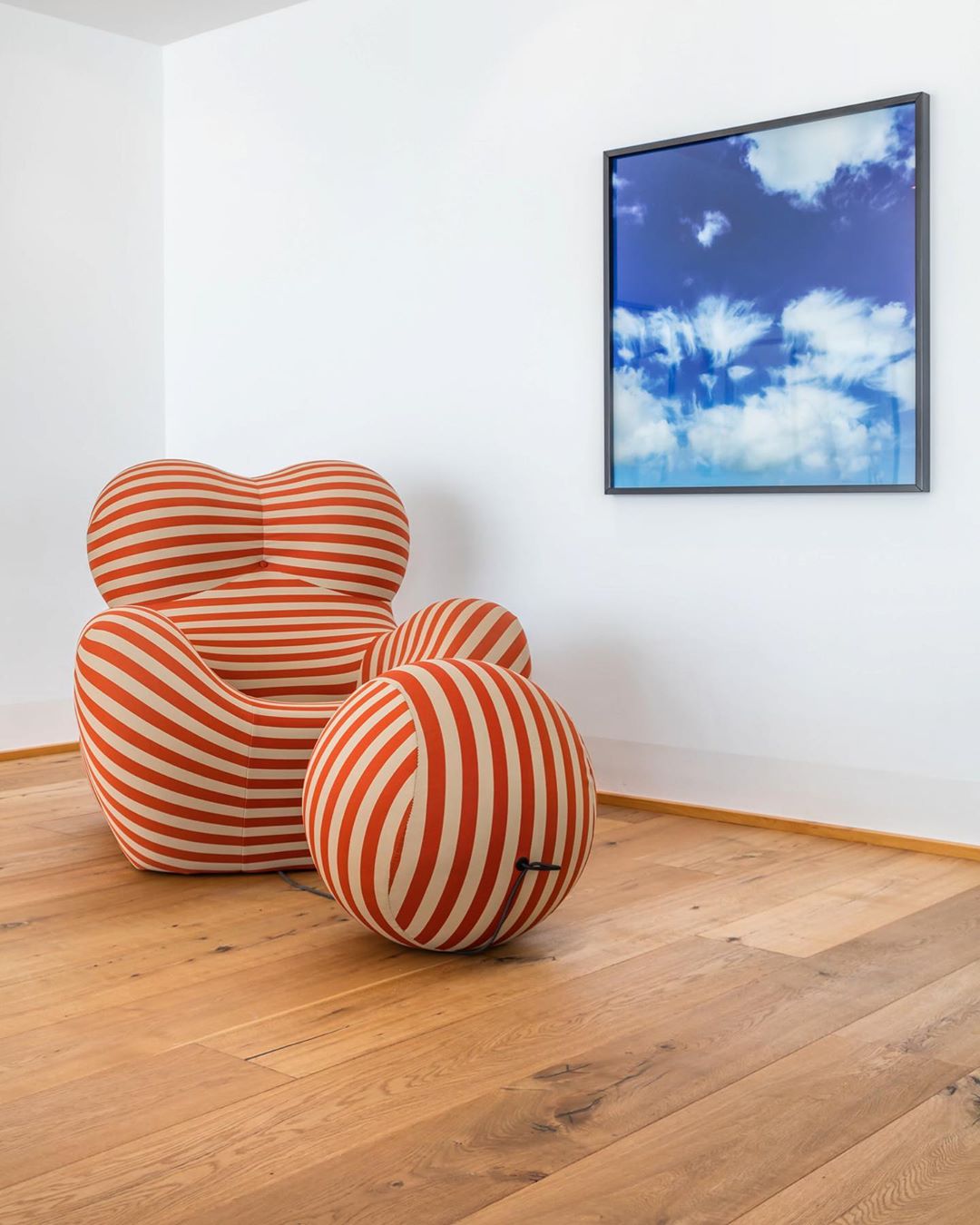 Sure, distressed dark wood flooring is trending. However, with maximalism comes the opportunity to be bolder and different than your peers in terms of your decor choices. Experimenting with an option such as Maison Oak wood flooring already gives your home a unique base, to begin with. Having an unconventional choice for flooring provides your space with an edge. Once this is in place, you can explore and play with different types of home accents, furniture, and even lighting. Whether you want to go crazy with unique wall art or invest in artistic furniture, the world is your design oyster.
Opting for a full, busy wall to contrast your flooring choice
Playing up your walls might just be the most fun way to include maximalism in your home. It is also a great way to complement your wood floor of choice. If you're someone who is not comfortable opting for a bold floor but still wants to explore their creative side, bold walls are the way to go. You can use patterned, color-blocked or textured wallpapers to play up a room or even an empty corner to give it some character. A wall display is also a brilliant way to bring a sense of maximalism to your room. Use it to display objects you love or have collected over the years. A great idea for a room and an even better conversation starter for you.
From floor to ceiling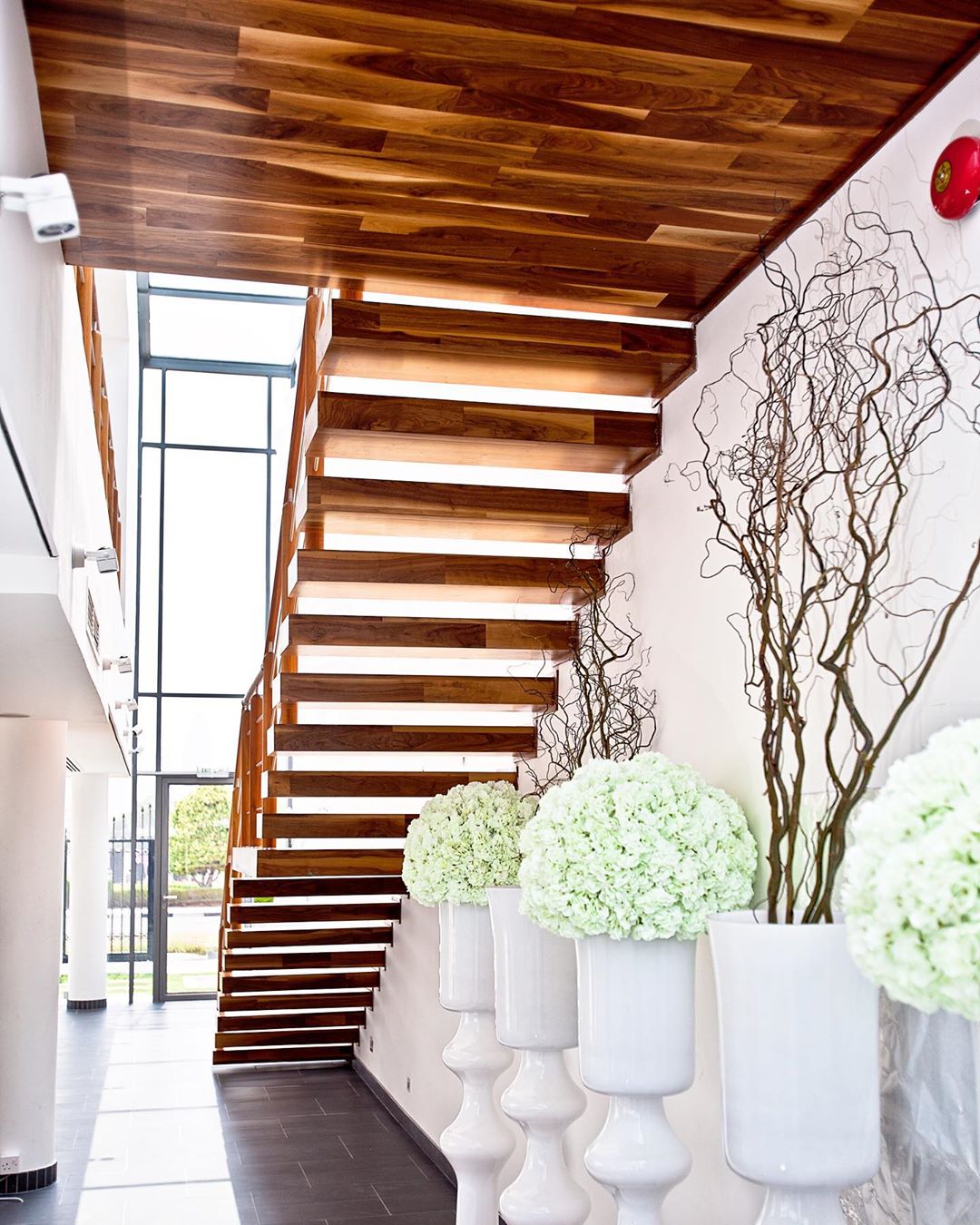 It's true that most designing is limited to the floors and walls of a home but the advent of TV shows focused on design and architecture has seen increasing popularity in the use of ceiling spaces to add a touch of maximalism to an apartment or villa. A ceiling is just another wall, so playing it up with a bold paper or designing it to complement your choice of flooring can be a really unique statement piece in your home. You can top it off with a statement lighting texture in the form of an extravagant chandelier or custom-made fixtures for a more dramatic effect.
Experiment with your kitchen design
We often tend to concentrate our floor design ambitions in living rooms and bedrooms while our kitchen floors are neglected. This is precisely why you need to pay attention to your kitchen design. Since a considerable amount of time is spent in kitchens, whether you are cooking, eating or entertaining guests, it is only fair to give this room an architectural twist of its own. While it is not recommended to install hardwood floors in kitchens due to the high probability of moisture damaging the wood, you can still play with colored tiles for flooring and implement wood in the form of cabinets and tables to bring in an aspect of maximalism. Once again, you have the choice to opt for one of the hundreds of wood finishes and variations to create a tone of your choice for your kitchen.
A contrast flooring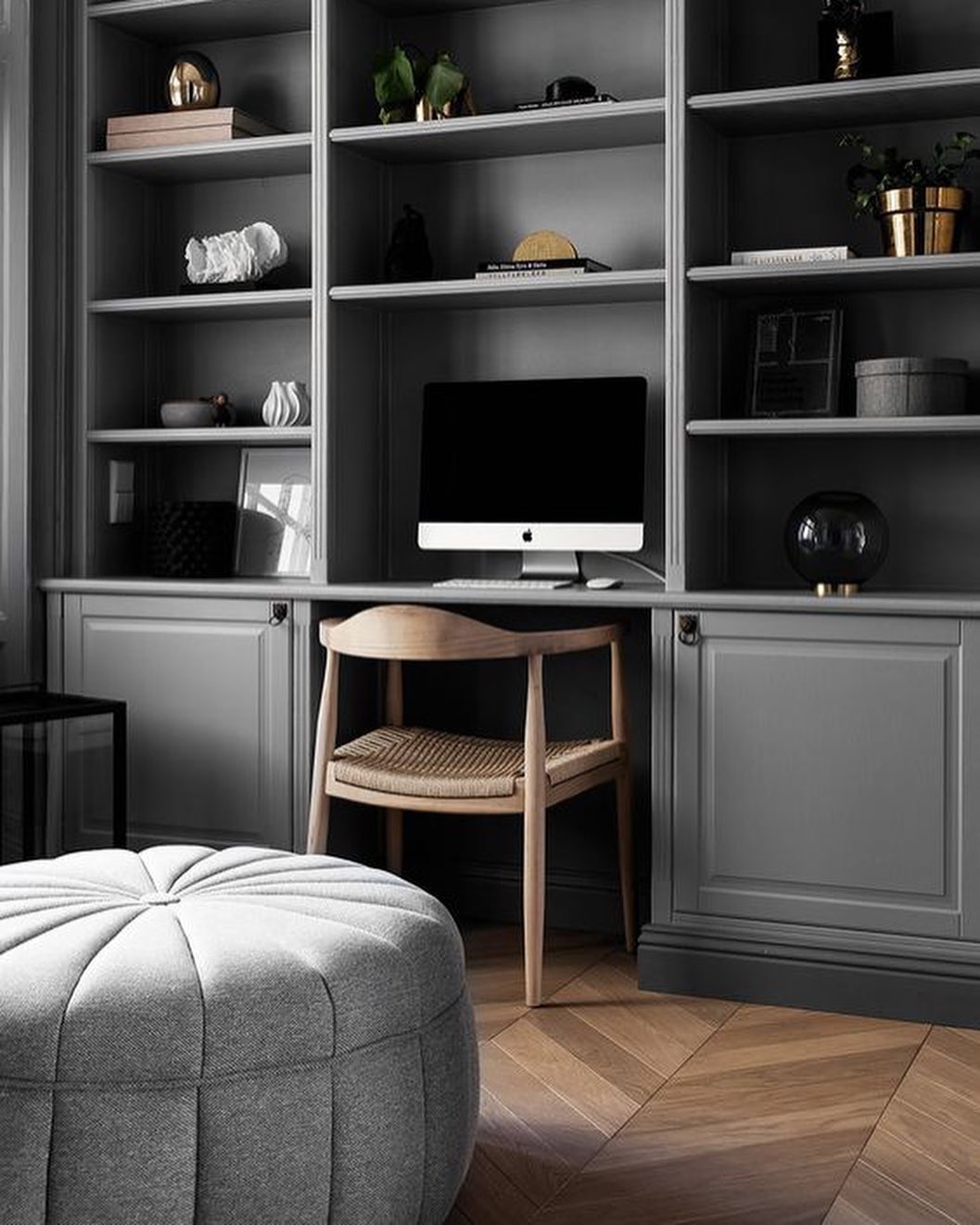 If you're looking to just let your floors do the talking, opt for a single tone room and a pop of color with your flooring choice. So think black accented walls, dark furniture, dark accents and a pop of brightness with Ash Alabaster wood flooring. It is perfect for homeowners who like to experiment with bold designs and unique room ideas. The modern, maximalist decorating trend comes equipped with a rebellious edge, and nothing shouts rebellion like a single color-themed room.
Stark graphic rooms
When we think of graphic colorful rooms, we think prints abound, colors everywhere and patterns in every corner. However, what brings these colors and prints to life is having a subdued almost inconspicuous flooring to bind it all together. This is where flooring plays an important part. You don't want to go overboard and distract the eyes from all the colors and graphics in the room with an even louder wood flooring option. So installing beech or oak wood floors in the room can provide a consistent base to best showcase the art that is your room.
There is a misconception that maximalism is all about going crazy with every color, design, and pattern in the book. But maximalism is largely about comfort too. While minimalism brought in extreme nesting styles, homeowners were left longing for comfort. Maximalism brings the best of both worlds together, combining the most comfortable decor with your favorite colors and accessories. It could be the perfect decorating style for you if you're someone who loves happy colors and patterns. 
You can incorporate a variety of decorating styles in your maximalist home, as this style fits beautifully with boho, country and other design themes. The best part is you can tune the extent of your maximalism by playing your decor up or down with the perfect choice of hardwood floors. If you're looking to learn more about the different wood options and the perfect choice for your home based on your personality, get in touch with Nordic Homeworx today.