Mix & Match: Brilliant Color Combinations That Can Elevate Your Wooden Flooring Designs
April 22, 2021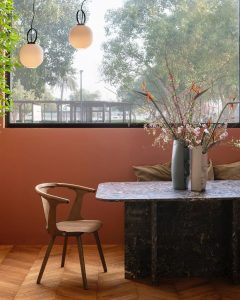 Wooden floors are a top flooring option in the flooring industry with their vibrant colors and premium looks. Flooring companies offer many wood species with various tones and shades, making the selection overwhelming. Although people used to opt for monochromatic hues before, the times have changed now, and the trend is to mix and match shades.
Coffee And Rustic
These beautiful darker shades are ideal for a mix. You can mix oak wood for an iconic coffee color and opt for maple wood for a more rustic style. The shades can nicely blend and give a personalized and modern look to your space. High traffic areas such as the kitchen and living room are ideal for these wooden floor selections. 
Whitewashed and Driftwood
Driftwood is mid-tone gray that is ideal for an elegant appearance. Pair it with a whitewashed species like Oak or maple and get a more diversified look to your premises. The shades can blend perfectly with each other, and you will get a brighter and more spacious look to your space.
Color Combo
If you have ample space, a color combo would be an ideal pick for your flooring. Get a combination of 3-5 wooden planks with contrasting colors starting from lighter to darker shades. The versatile output can give your space an elegant and authentic look.
Walnut And Cherry
Walnut flooring offers a dark shade, whereas cherry Savannah can bring in a lighter shade. Installing wooden planks by mixing these to can out bring the feel of stepping into natural timber. The blend will ensure your floor is getting noticed. You can also diversify your decorating and lighting with a mix of these two.
Oak Brownie And Amber
The first shade of Oak consists of a chocolate brown hue for a robust and rich expression. The planks highlight the character of the grains bringing the natural texture of the timber. On the other hand, the Oak amber hue is enhanced by charcoal knots and cracks. The mixture of tones can create a classic yet luxurious expression to your premises.
Oak And Ash
Although Oak and Ash timber's undertones can be taken to a similar hue, the color is overly expressed in Ash, where Oak shows much smaller tones. Blend these two for a comprehensive, authentic look. You can opt for planks that have mixed lighter surface wood with darker core wood.
Oak Timber with Knots
Showing off wood floors with knots makes them more real. The naturally occurring knots and color variations of Oak would be selected for a perfect mix and match. Choose timber shades that show two types of knots and combine them to get a natural contrast and liveliness.
Once you have selected the wooden species and shades for your mix and match, ensure to check on the finishing methods like matte lacquer or varnish to keep them protected for the years to come. If you are looking for a more elevated design for your flooring, try out these color blends to your premises. You can contact Nordic Homeworx, a flooring company in Dubai, for experts' advice on wooden floor installation.