Oak, Cherry, & Maple: Selecting The Most Fitting Elegance To Your Space
May 22, 2021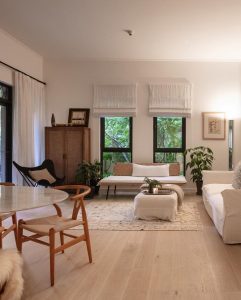 Once you have decided to install wood flooring in your space, selecting the type of wood can be a daunting experience. The versatility of timber species and the different shades will put you into a lot of thinking before deciding. This article will look into the three most popular types of wood species, Oak, Cherry, and Maple, and their unique features.

The Versatile Oak

The species of Oak trees are known to have more than 600 varieties. It is one of the most popular and incredible choices in wood flooring due to its cost efficiency and stable features. You can opt for red, white, or light Oak shades, depending on your choice. Generally, the character of the timber develops into more vibrant shades over time.

Oakwood flooring is easy to clean and requires a little maintenance. It is one of the stronger woods and ideal for home or commercial places with higher durability. You can also get this timber species cost-effectively and match your budget with its wide variety of price ranges.

The robust features of Oak also make it an ideal choice for high traffic areas such as living room, hallways, or kitchen.  The grain patterns of Oak have some unique features and can bring authenticity to your premises.

Grandiose Cherry
These red and salmon hues of the wood are ideal for those who prefer dark flooring. The tone of the planks can start with a soft pink shade and deepens to rich red within six months to one year.  Apart from its color, the timber is known for its solid and high durability.

The knots and color variations emphasize the natural beauty of the wood. This luxurious look can add more consistency to your premises and enrich with style. To get a more contrasting look and give prominence to your floor, add white walls to the rooms.

Natural Hues Of Maple

Maple is known for its subtle look and the minimalist décor it brings to the home. From creamy white to light brown shades, the colors can bring more brightness to space while creating a relaxing atmosphere.
The clean and contemporary look of maple gets its authenticity with a few characters of waves and curves.

It is also known as a cost-effective and eco-friendly choice due to its easy availability and the less time it takes to grow. The wood is also known for its super hardness and is more substantial than average wood. The clean and crisp planks can be used in high-traffic areas under a more robust finish. The hues can easily blend with the furniture, walls, arts, and crafts, and you do not need to worry about matching the colors.

If you are planning to install wood flooring into your home, apartment, or commercial place, contact us at Nordic Homeworx, a wood flooring company in Dubai, for versatile options. You can also check out our designs and products on our website to get more inspiring ideas on your home flooring. Contact us for professional consultations and make a lifetime investment in your premises. We are happy to help bring luxury to your home.