SWEDISH BREAKFAST FIKA
May 11, 2017
Yesterday morning we had an intimate Swedish Breakfast Fika in our showroom. Fika is a concept in Swedish culture with the basic meaning "to have coffee", often accompanied with pastries or cookies. As it was breakfast, we arranged some Swedish delicacies from Dubai-based catering company Smørrebrød – including open sandwiches with diverse toppings such as Swedish meatballs, gravadlax and Cambozola cheese; and traditional cinnamon buns and cookies.
With regards to the styling, we wanted to create a natural, Scandinavian feeling that ties in with the overall feeling in our showroom. Contrasting materials, such as linen and rustic wood, complement each other so well and create a cozy feeling. Natural materials and creating beauty in the contrasts was our main inspiration for the styling.
For the Smörgåsbord (buffet), we used a graphite grey linen tablecloth to soften the wooden bar counter and wooden trays to serve the food on. For the table setting, we had black stoneware plates and ivory linen napkins from Crate & Barrel – decorated with wild forest florals from Bliss and personalised butter knives from Småland tied together with jute rope. This simple combination creates a natural, nordic spring feeling.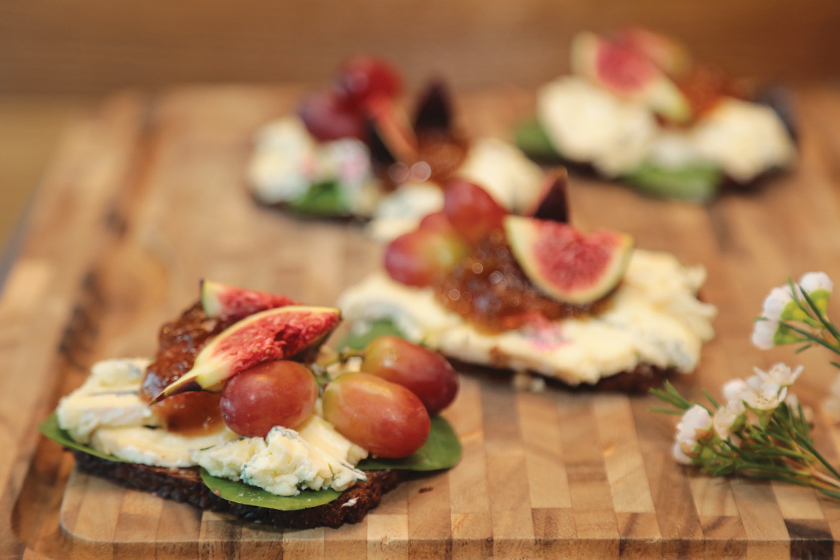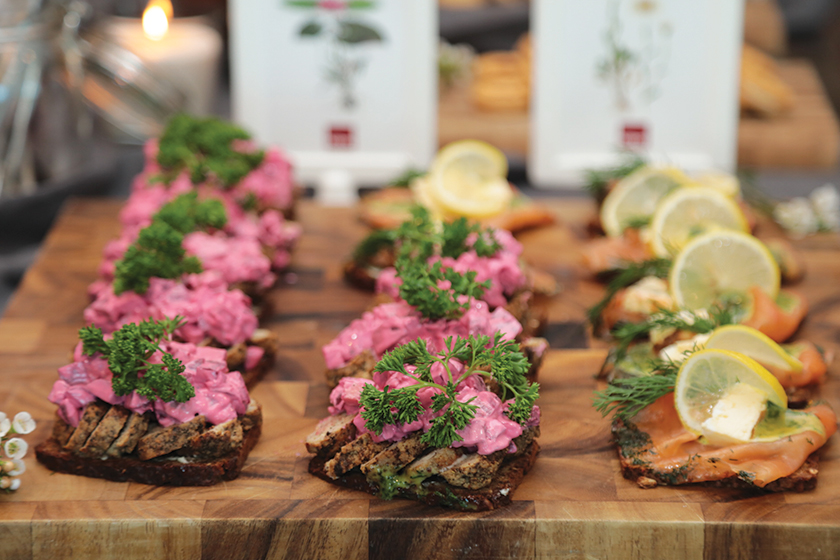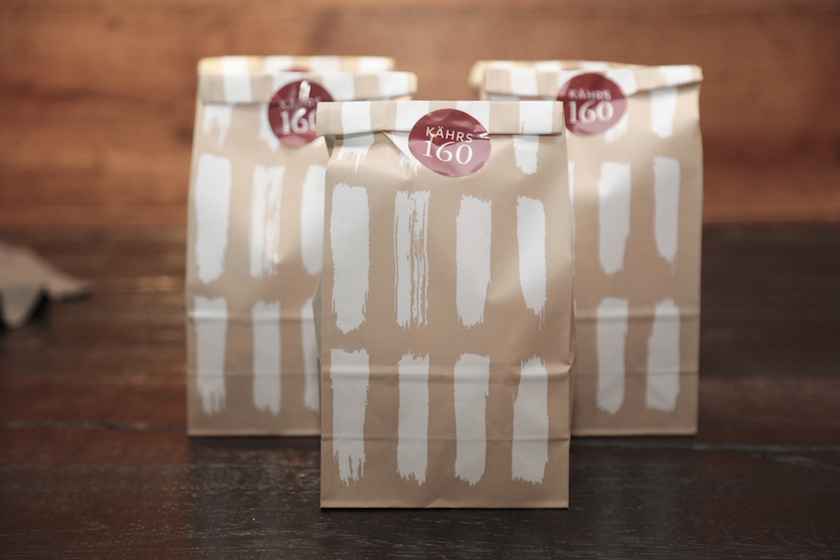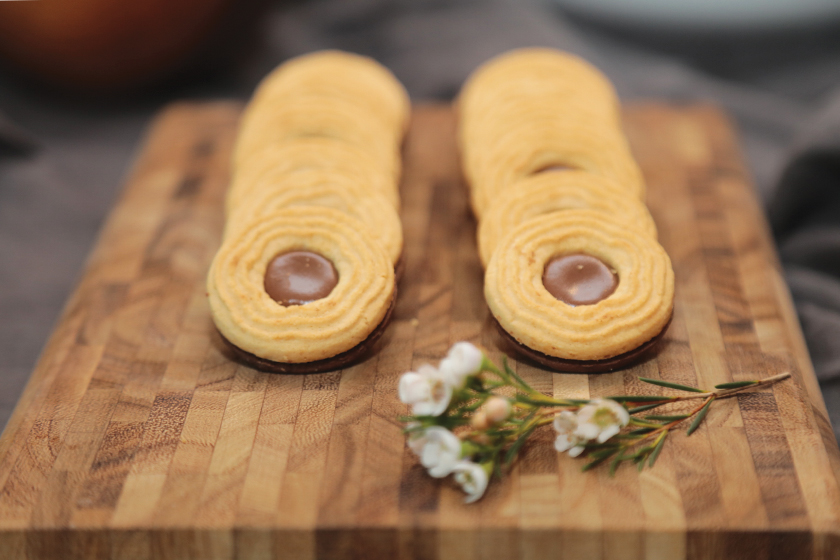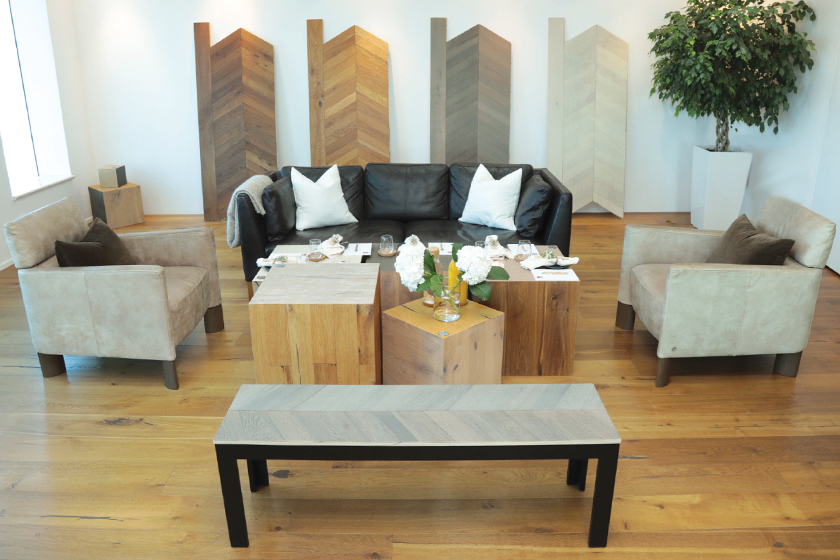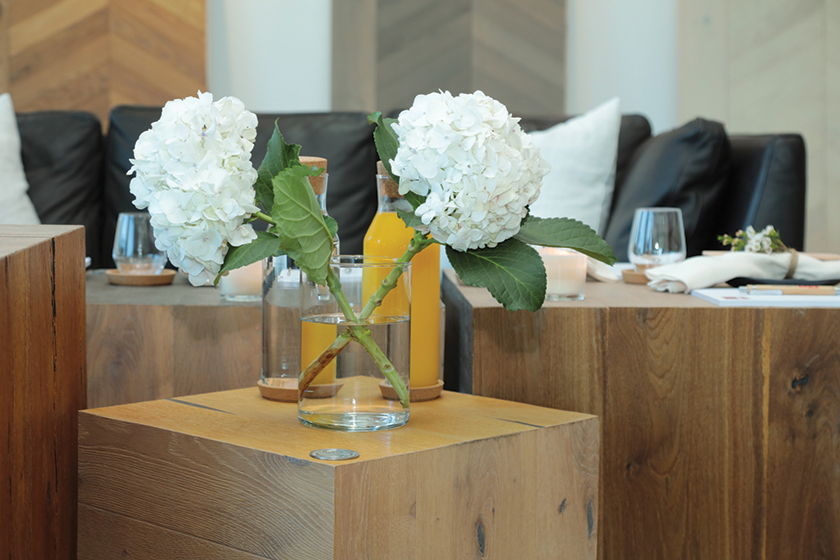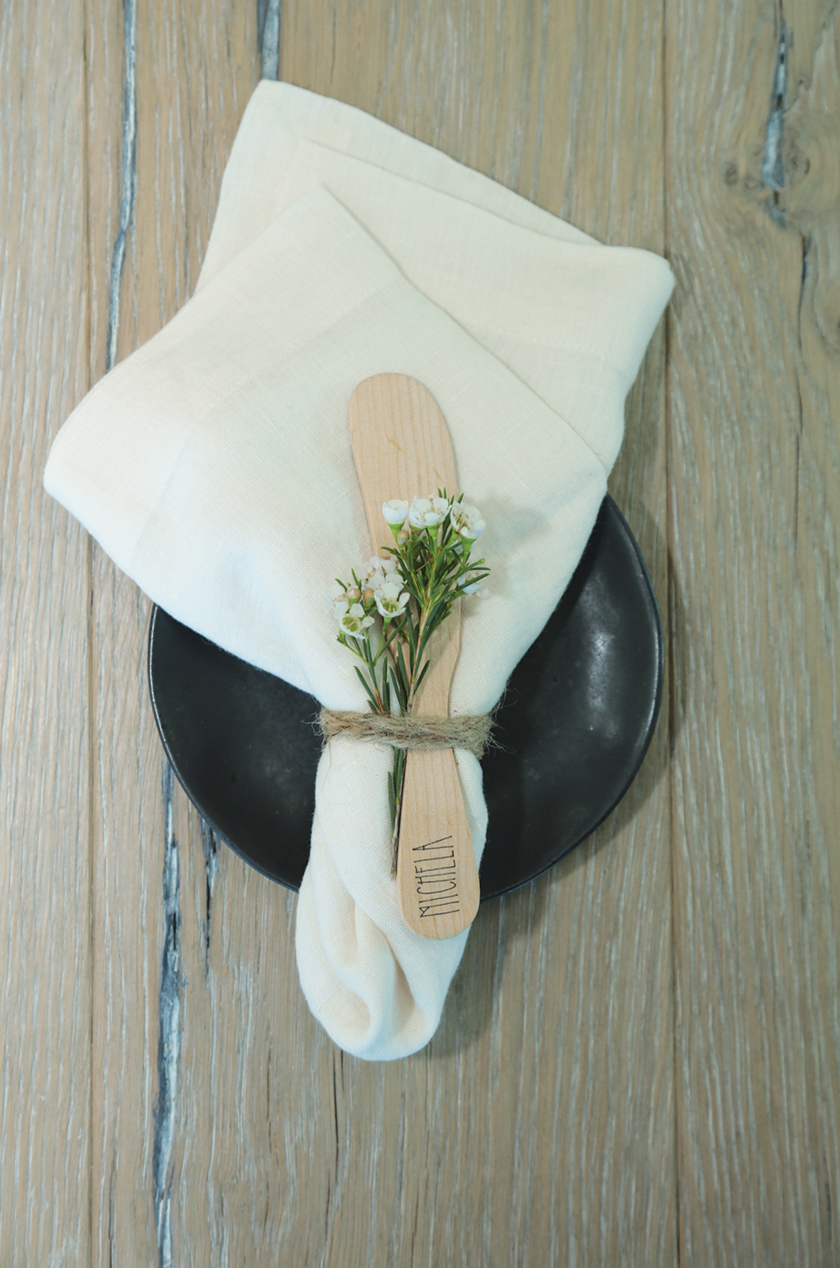 Photography by Marko Zirdum (Studio Zee)