Meet our dynamic team! We are proud to have an international team of passionate and highly professional individuals that speak over 10 languages. We always strive to be identified as the most reliable, friendly and responsible flooring specialists in the UAE and Middle East.
Management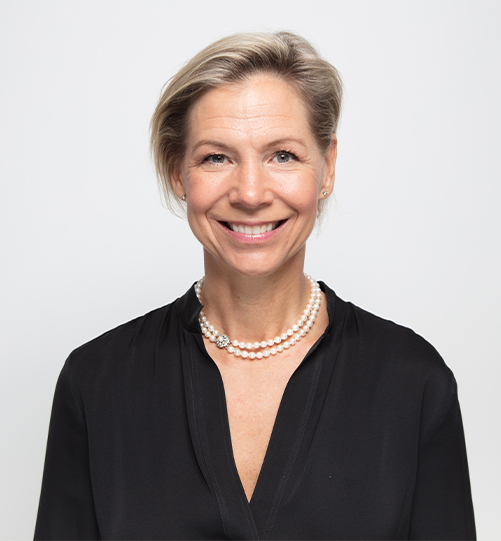 Pauline Madani
Founder & Managing Director
English, Swedish, French
Having spent over two decades in the Middle East, Pauline converted a personal passion for Swedish wood flooring into a full-fledged business in Dubai in 2006. Apart from Nordic Homeworx, Pauline is also the President of the Swedish Business Council, a board member of Build Dubai and a mentor for young professionals.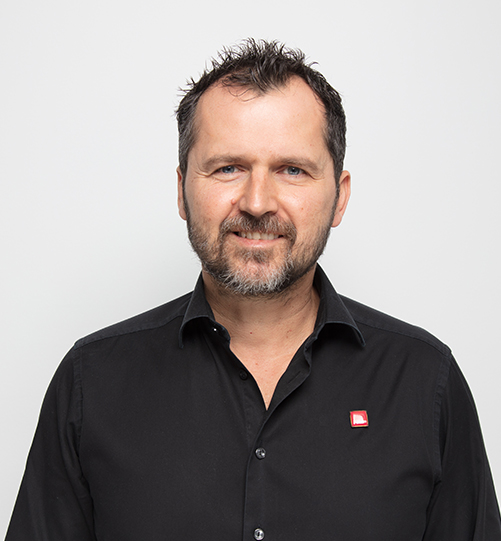 Amir Al-Madani
Chairman
English, Arabic, Swedish, Croatian
Amir works with our Managing Director to ensure that the company is effectively setting and implementing its direction and strategy.
Sales, Marketing & Drafting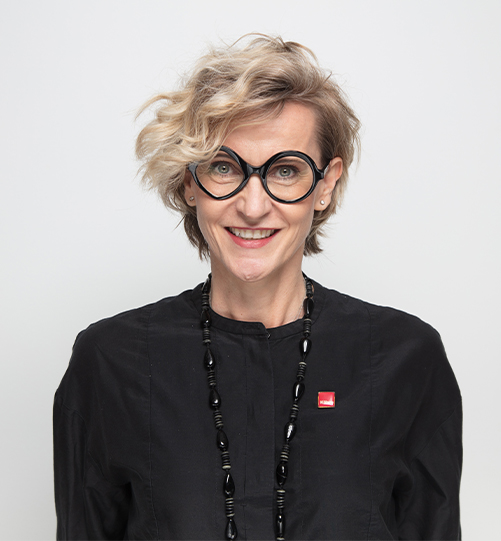 Jasna B. Dolovac
Director of Commercial Sales
English, Serbian
Jasna joined us in 2012 and her architectural background and experience has allowed her to work across a wide range of projects including landmark mega-developments, hospitality, F&B, education and wellness sectors.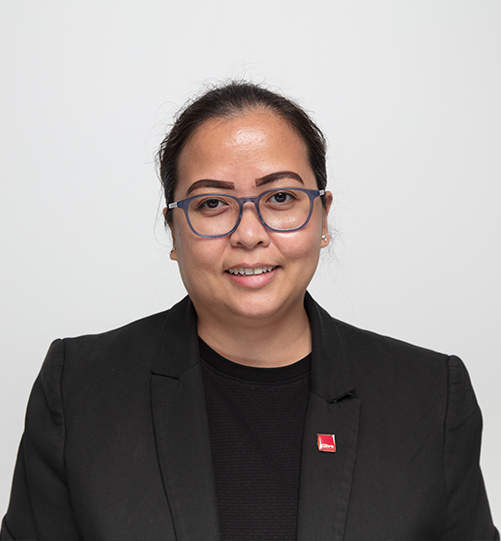 Julyana S. Inigo
International Logistics & Sales Executive
English, Tagalog
Julie initially joined our team in 2011 to assist with administrative tasks but soon became our international logistics expert, managing all our orders and shipments from Kährs in Sweden. Julie also supports our sales department, primarily focusing our the export market.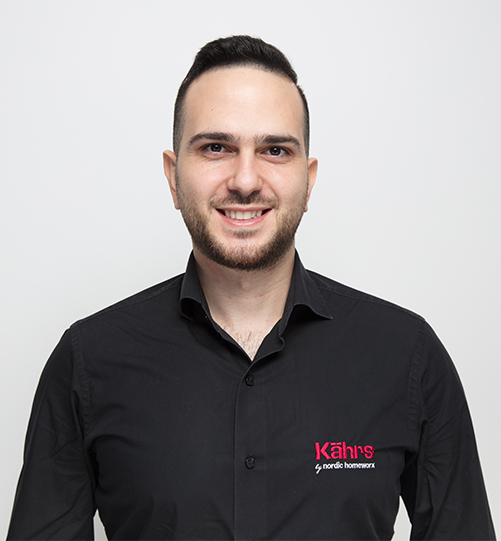 Najib Baroudi
Residential Sales Manager
English, Arabic, French
Najib is an electro-mechanical engineer who is passionate about sales and customer satisfaction. He joined our team in 2019 to focus on the residential market in the UAE.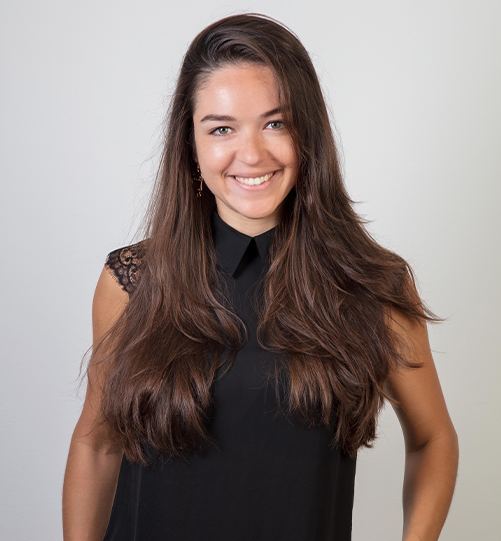 Iryna Fil
Residential Sales Manager
English, Ukrainian & Russian
Iryna is a Research Engineer and a Master's degree holder of Radio and Television broadcasting. She is passionate and a people's person and has been broadcasting Nordic Homeworx to the residential market in the UAE since 2019.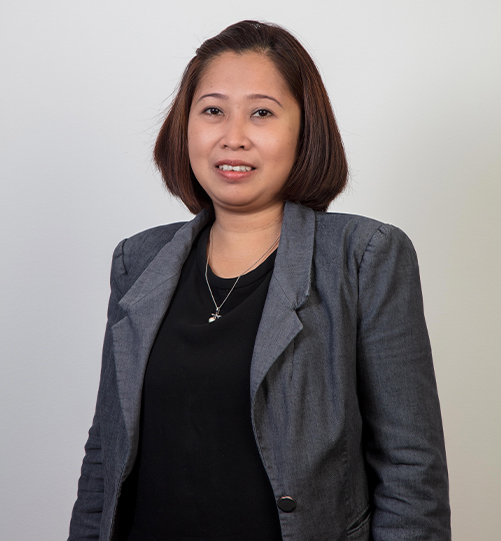 Marites Saavedra
Residential Sales & After-Sales Specialist
English, Tagalog
Marites has been an integral part of our team since 2008. Her expertise with residential clients and after-sales services means she always strives to ensure maximum client satisfaction.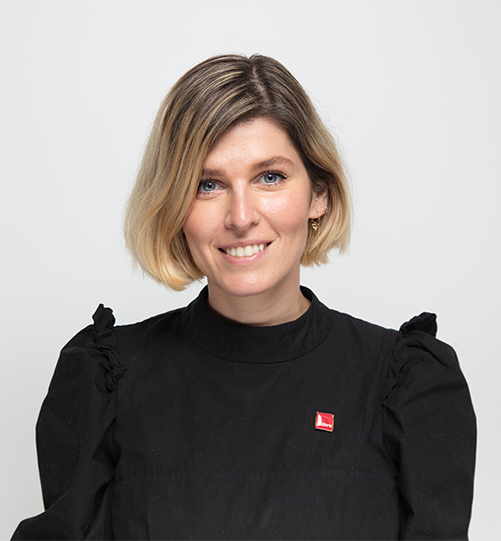 Sarah van der Loo
Marketing & Branding
English, Swedish, Croatian, Portuguese
Sarah joined us in 2010 to strengthen the Nordic Homeworx brand. With a Design Management background, she manages all our marketing and communication, ensuring there is a strong and cohesive identity in everything we do.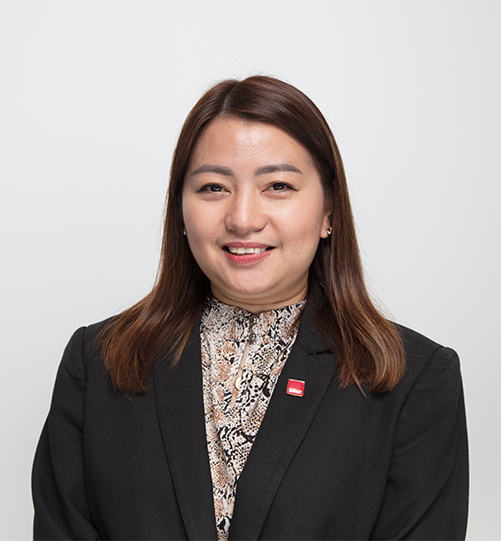 Shallymar Dugang
Sales Coordinator
English, Tagalog
Shallymar joined us in 2021 to support our sales team and operations. She provides administrative support and communication with her polished demeanor & persuasive communication abilities.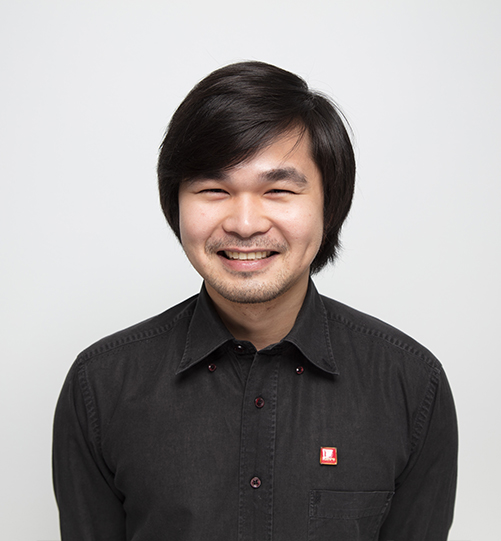 Joey Dela Rea
Architectural Draftsman
English, Tagalog
Joey is our experienced architectural draftsman who has been with us since 2014. He is responsible for site surveys and measurements at project sites and produces detailed CAD drawings with quantity reports based on his calculations.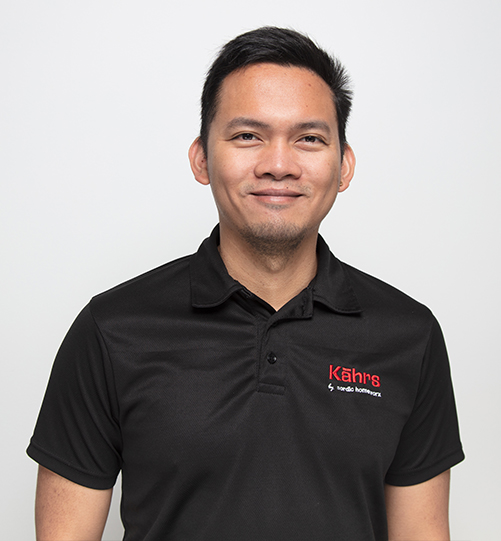 Emmanuelle P. Diaz
Architectural Draftsman
English, Tagalog
Emmanuelle joined us in 2021 to support our drafting department. He has a background as a project team leader in the design technical department doing detailed fit-out drawings and is a mid-level Interior Designer.
Operations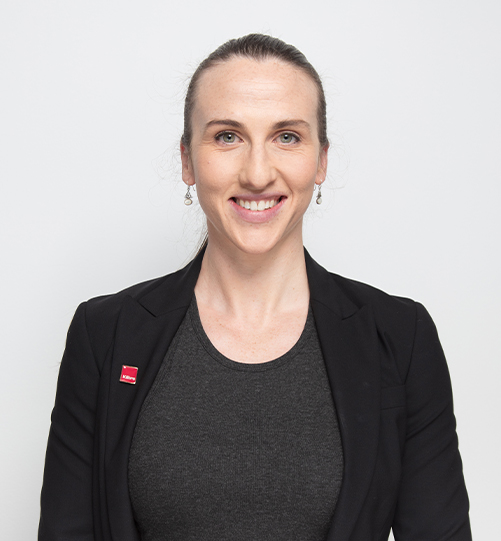 Andrea Hesketh
Business Operations Manager
English
Andrea joined us in 2021 to streamline and enhance our internal processes and customer journey. Her engineering background and MSc in Sustainable Development fuels her passion for optimizing operations, facilitating exceptional experiences for clients and connecting UAE residents to sustainable living.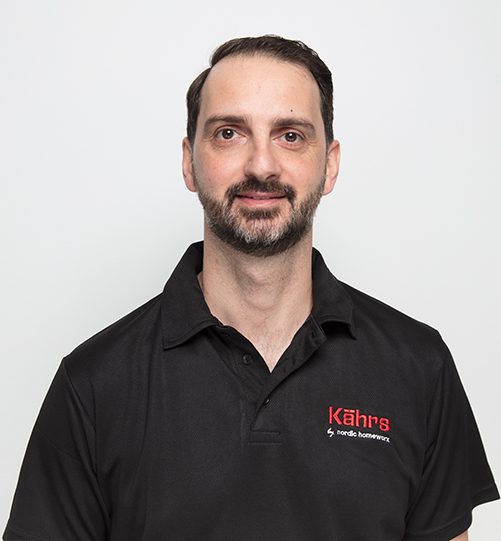 Petros Georgiou
Project Manager
English, Greek
With extensive experience in managing retail, hospitality and residential projects, Petros joined our team in 2021 to manage the planning and overseeing of our projects from ideation through to completion.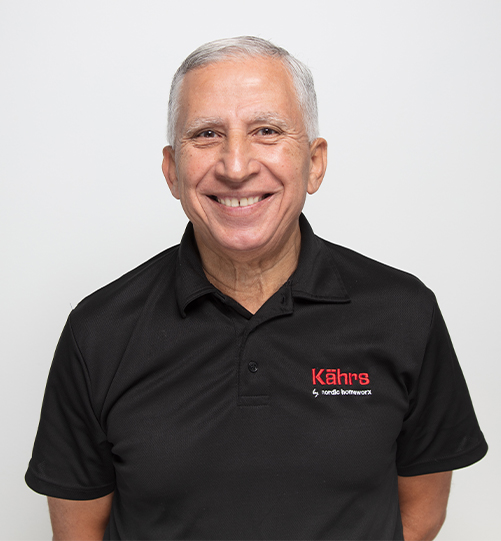 Jamil Chaaraoui
Installation Manager
English, Arabic, Swedish
Jamil has been an instrumental member of our team since the company's formation in 2006. He ensures our team performs installations to the highest specifications, monitoring the quality for each project and is our trusted problem-solver.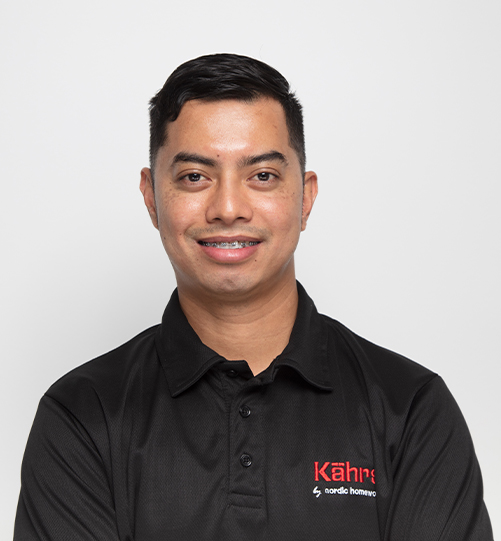 Winston Dimaandal
Installation Supervisor
English, Tagalog
Winston joined us in 2021 to help with the coordination between our installation team and project sites. He believes that the key for a successful project include attention to every single detail and good communication.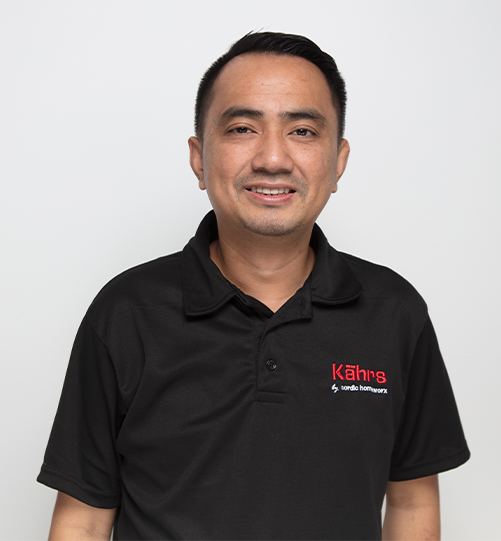 Neil Quinto
Operations Coordinator
English, Tagalog
Neil supports our project management and installation teams. Since 2018, he has been handling all scheduling, internal purchases and site permits to ensure all our projects run smoothly.
Finance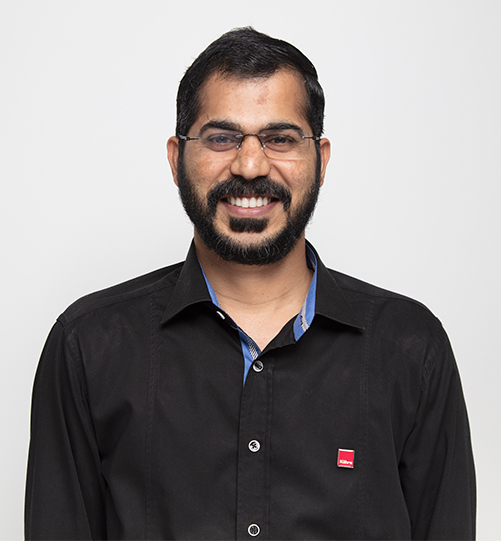 John Chacko
Accountant
English, Malayalam, Hindi
Since 2014, John has been managing all our invoices and payments. He also oversees all our legal documents, ensuring they are up to date and in order.
Showroom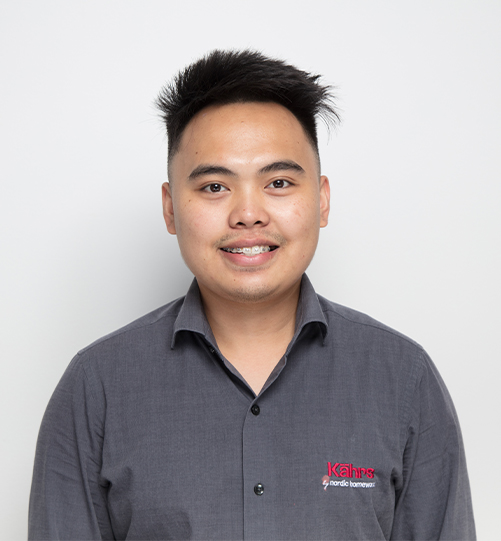 Charles Telebrico
Showroom Assistant
English, Tagalog
Charles joined us in 2018 as an installation assistant but has since moved on to assist our the office team and clients in the showroom. He handles our sample room to ensure our samples are readily available for clients and assists our sales team with preparing sample deliveries.