DOWNTOWN DESIGN 2017
For the concept of our booth at Downtown Design 2017, the theme was "Back to Nature" as well as a celebration of Kährs' 160-year anniversary. We wanted visitors to get back in touch with the basic human need for the natural and organic in today's high-tech world.
The colours were kept earthy and autumnal, inspired by the new ultramatt collections, Lux & Lumen.
Completed with beautiful Scandinavian chairs and lamps from D.Tales, and fresh flowers and eucalyptus leaves from Florette.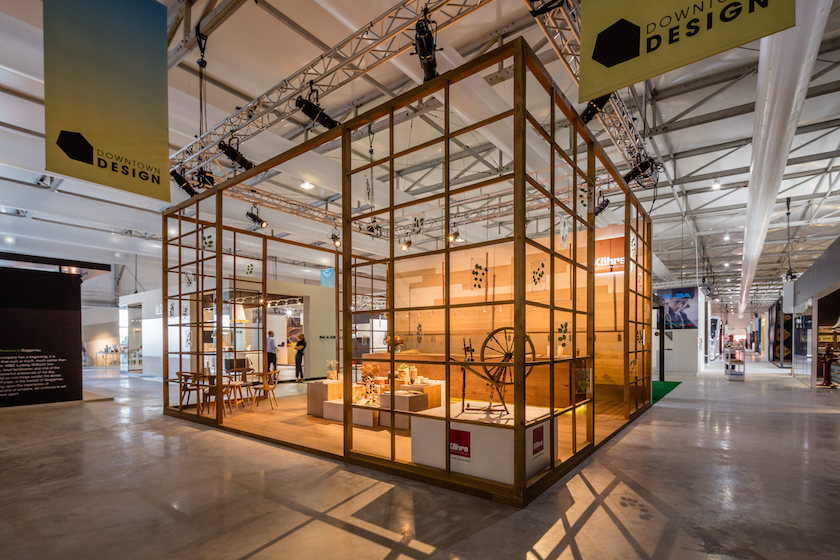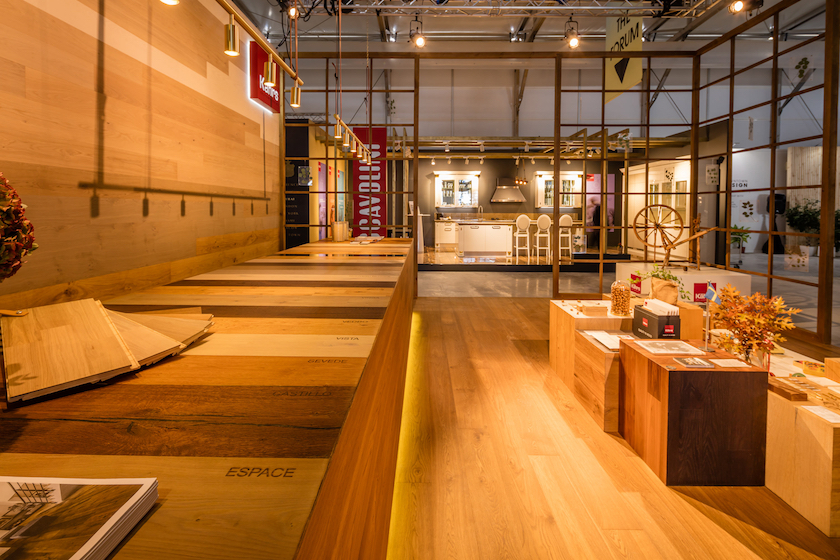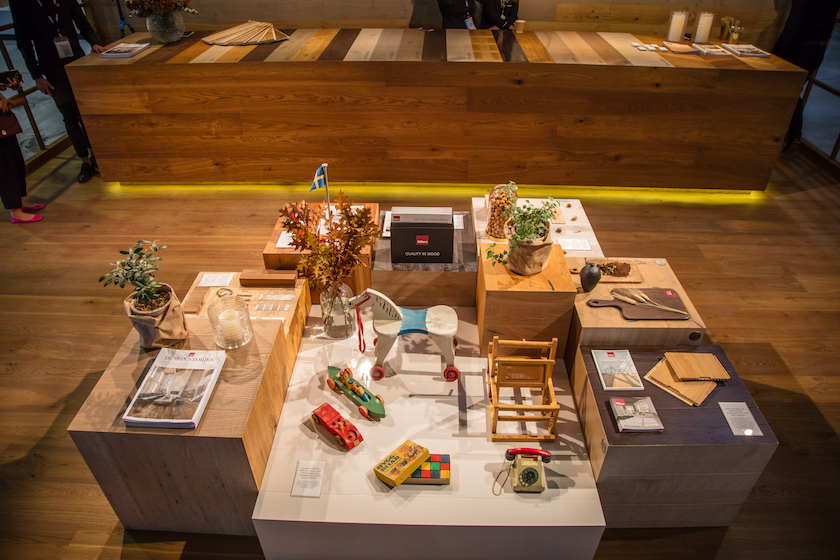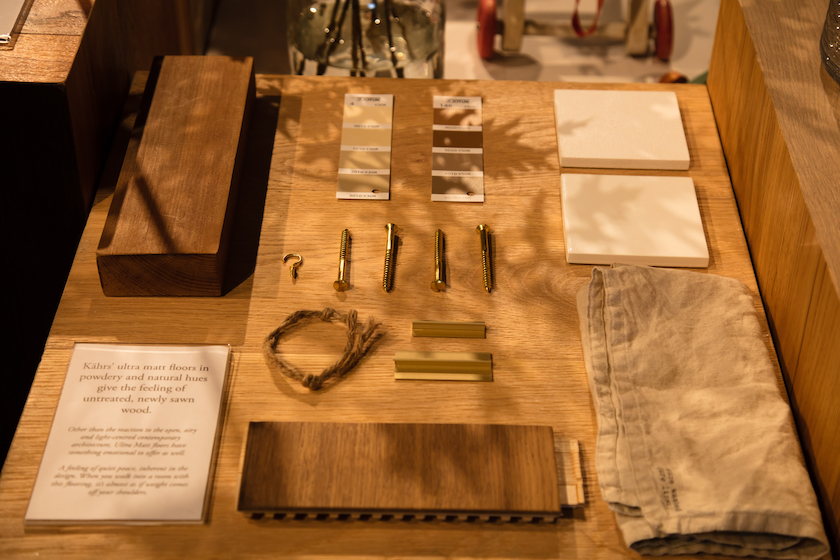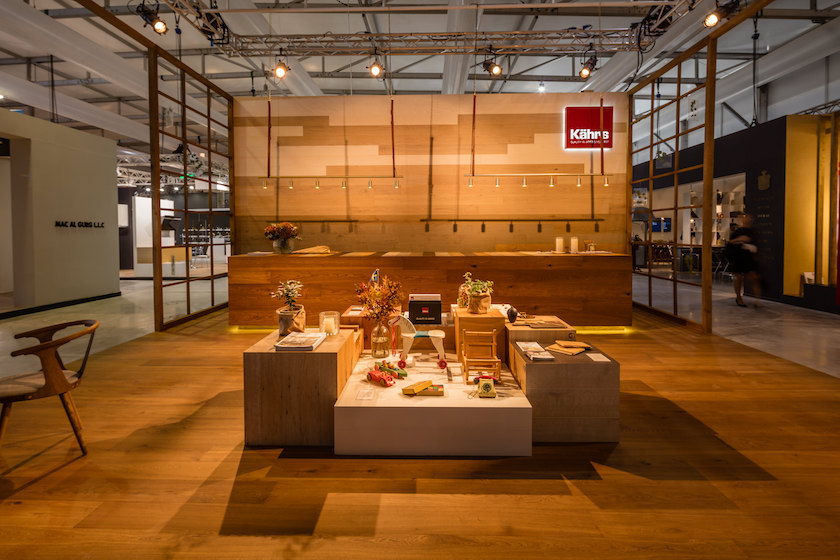 Photography by Studio Zee