INTO THE WILD
March 17, 2016
With Earth Hour upon us this weekend, we're feeling really inspired by all things nature, earth and sustainability, and with increasing talks about bringing nature indoors, we are looking to Africa for its strong cultural bond with nature and the wilderness.
The use of all-natural materials such as wood, stone, jute and plants such as seagrass has consistently placed African craftsmanship on the proverbial interior design map, especially in today's sustainability-conscious age.
As a base, we're loving Oak Earth by Kährs Artisan Collection, which has a rich brown colour that varies from a light gold to dark and sultry soil. The wood floor's handscraped and oiled surface also further enhances its natural feeling and provides a very special comfort underfoot. As often seen in tribal/ethnic-inspired African interiors, we recommend combining this wood floor with other earthy tones and natural materials- ranging from light creams, to golden caramel and dark tones to create beautiful and timeless harmony.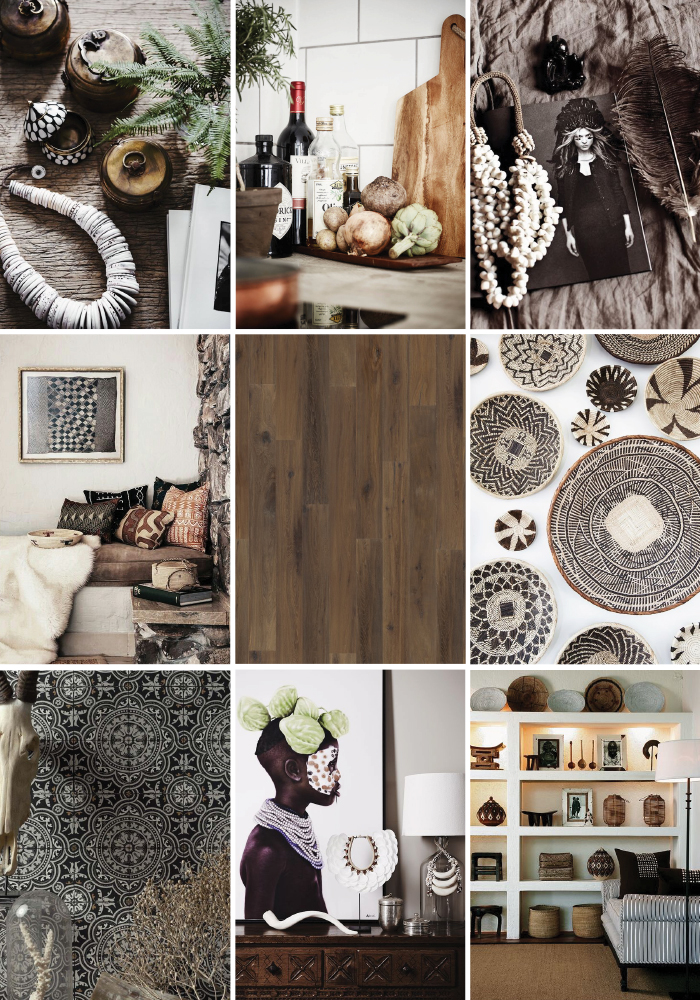 1 | 2 | 3 | 4 | 5 | 6 | 7 | 8 | 9
#woodflooringcompanydubai #woodflooringdubai باركيه #الأرضيات الخشبية#