Design Stories: Flooring Inspiration
Each project we work on is special to us and we are extremely proud to be building an extensive catalogue of beautiful references. We invite you to browse through our portfolio and get inspired by a variety of our Kährs wood floors and LVT floors installed in projects such as private villas, apartments, restaurants, offices and retail stores throughout the United Arab Emirates.
View
We invite you to visit our showroom in Sidra Tower to discover our wide range of Kährs engineered wood floors, LVT floors & bio-based floors. Meet one of our flooring specialists for a complimentary consultation while enjoying a coffee with panoramic views of Dubai.
Discover our new luxury bio-based
Aware Collection
The Aware collection is produced from natural, bio-based materials consisting of natural and recycled fibers from the textile industry, recycled wood and cork, which has enabled a certification by the Nordic Swan Ecolabel – one of the strictest environmental labels on the market. Kährs Aware is a durable flooring collection for the modern consumer seeking comfort with no compromises on design.
Need Flooring Advice?
Our flooring consultants will happily assist you
with any questions or concerns you may have about engineered wood, LVT or bio-based flooring.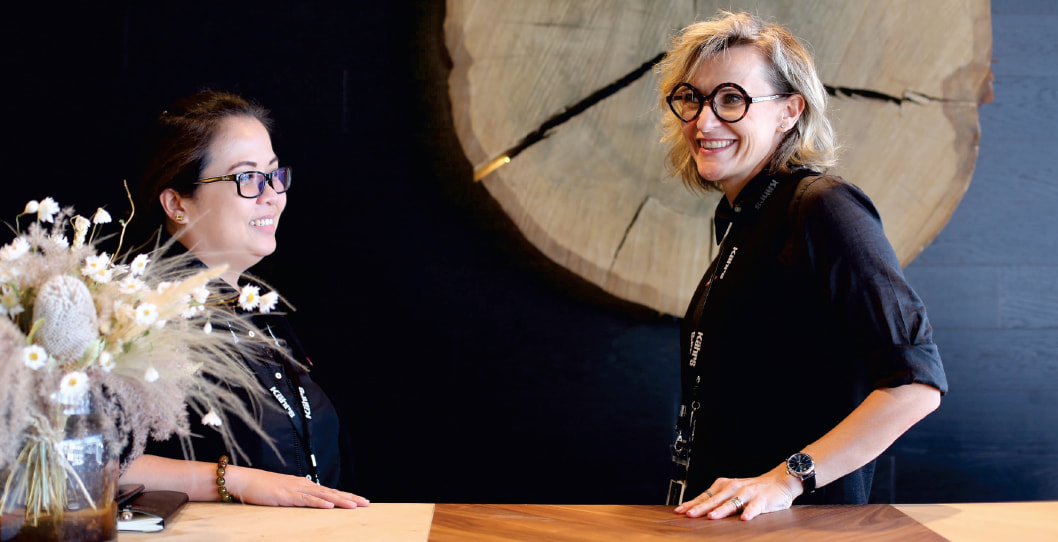 Frequently Asked Questions
We have a standard per square meter price for all our floors, however there are variables which must be considered before determining the precise cost. Therefore, we recommend speaking to one of our flooring experts who can provide you a cost estimate for your specific needs.
Yes, we maintain a selection of our best-sellers in stock in our Dubai warehouse. Additionally, we offer free sea freight shipping of floors from Sweden if you wish to choose from our 250+ different floors available.
If the ordered stock is available in Dubai, it will be delivered in 1-2 days to anywhere within the UAE, based on the location and schedule availability.
If the material is available for immediate dispatch from the Kährs' warehouse in Sweden, the stock will be delivered to the UAE by sea freight in a span of 7-9 weeks. The delivery time is slightly longer, i.e., 9-11 weeks for other countries in the region.
We also provide air freight service with a delivery time of 10-14 days to UAE, however, it incurs an additional charge.
For information on delivery time to other countries in the region, please inquire via sales@nordichomeworx.com.
Several factors including room shape, furniture, size, installation method and the amount of accessories required decide the installation time. For floating/ glueless installation, a team of two installers can lay approximately 30-40 sqm per day in an empty room with right angles.
Yes, we have a team of trained installers, who are skilled craftsmen as well as experts in Kährs wood flooring. It allows us to provide our customers with the best installation service and product performance.
Yes, we have our own team of highly skilled installers who are true craftsmen at what they do as well as experts in Kährs wood flooring. This helps us to ensure the installation service and product performance is to your full satisfaction.
Yes, Kährs wood and LVT floors have been made through a novel multi-layered construction which minimizes the movement of the wood floor which otherwise swells and shrinks with high and low humidity, respectively. So the flooring remains intact despite seasonal fluctuations in humidity.