NEW METALLICS
April 14, 2016
Metallics are really on trend for Spring 2016, as seen on the international fashion runways and in fashion stores. For example, Spanish brand Mango just released a new campaign called "New Metallics" starring supermodel Karlie Kloss that we're loving, featuring lots of metallic shine, layers and texture. Swedish fashion-house Acne has also released a metallic silver version of their famous "Adriana" sneaker. Even the renowned Swedish brand string® has released a limited jubilee edition of their iconic pocket shelf in a stainless steel finish, which feels very on trend for 2016.
The influence of fashion trends in interiors is undoubtable, and though we've seen some metallic accents in the world of interiors for the past year, with lots of focus on brass and copper, this time, we want to focus a bit more on silver metallics reminiscent of outer-space.
We are loving the combination of metallics such as silver and minimalistic black and white interiors, creating an updated sophisticated-cool Scandinavian look. A pure white wood floor, such as Ash Blizzard by Kährs Lodge Collection, is reminiscent of typical white-painted pine wood floors we often see in Scandinavian interiors. Although it's a 2-strip floor, its pure white stain and bevelled edge along the borders together create a nice and clear definition of each board, giving it a luxurious 1-strip appearance and a classic Nordic look.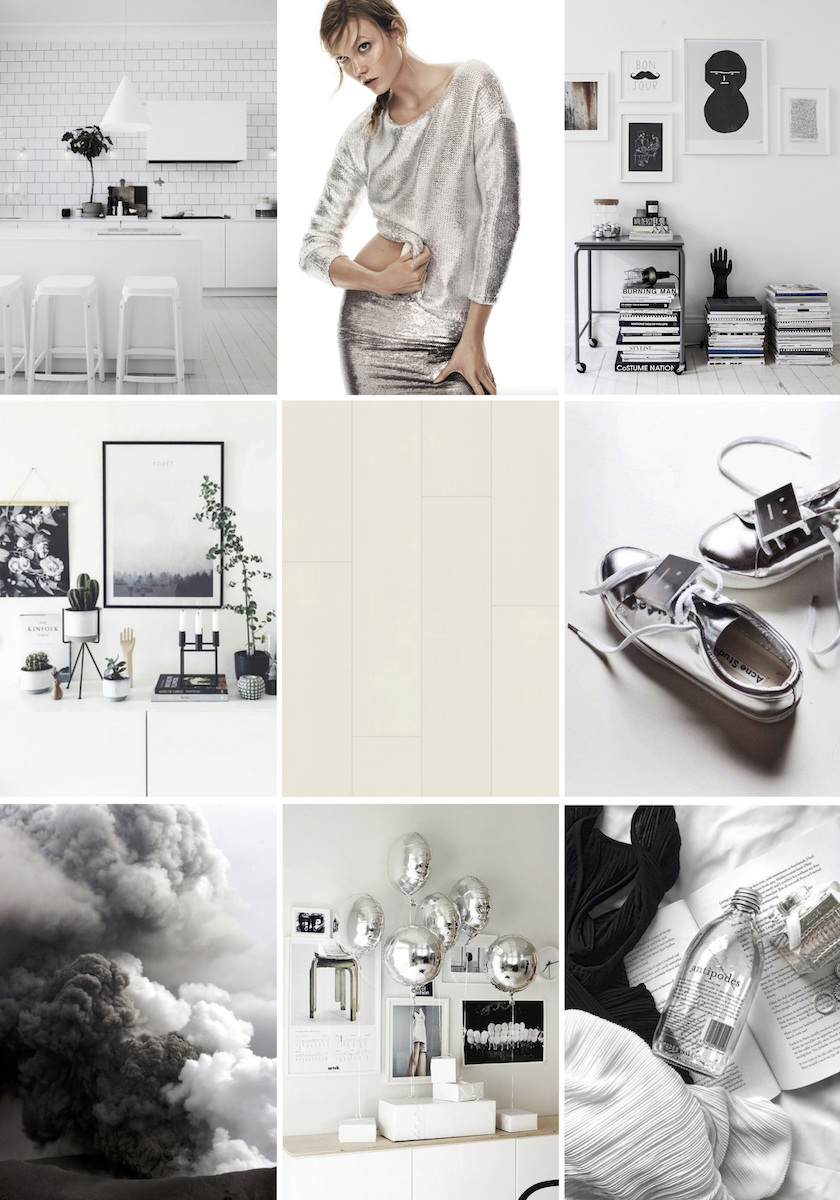 1 | 2 | 3 | 4 | 5 | 6 | 7 | 8 | 9
#woodflooringcompanydubai #woodflooringdubai باركيه #الأرضيات الخشبية#