The Most Popular Interior Designs Of 2022 And The Flooring Choices To Match Them
September 28, 2022
The housing industry evolves every year, along with interior design themes and trends. In 2022, most people have been spending so much time at home. Because of their free time scrolling through social media, they are now considering how to upgrade their interior spaces with the latest trends, matching them with the rising options for flooring. Interior designers are now discovering aesthetic and functional methods to make a space appealing, practical, and sustainable.
To find out the most popular interior designs this 2022 and what are the top flooring options to match them, let's read through this article.
Traditional Interior Design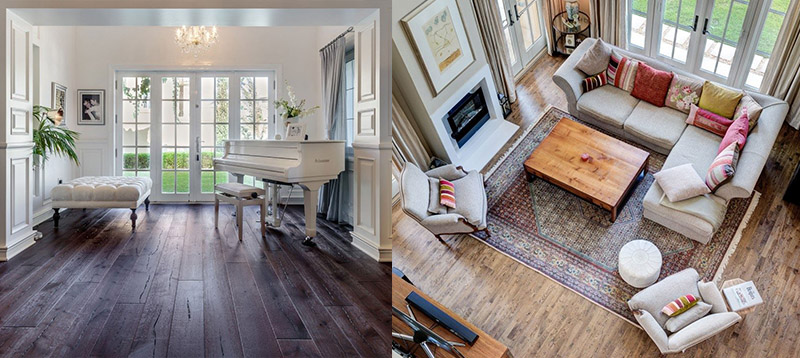 Nothing beats traditional and classic style interior design. It is still recognized in 2022 as elegant, formal, sophisticated, and preferred by most homeowners. You would expect classic elements such as painted portraits and dramatic drapes in the room's interior. Because it is such a refined style, developing a traditional home space may require a little effort, but matching them with hardwood flooring makes your job easier. Incorporating dark wood finishes or engineered solid wood flooring will help you achieve a classic look in your home space. Having timeless and vintage furniture pieces such as lace tablecloths or leather couches can also help elevate a traditional interior style.
Rustic Interior Design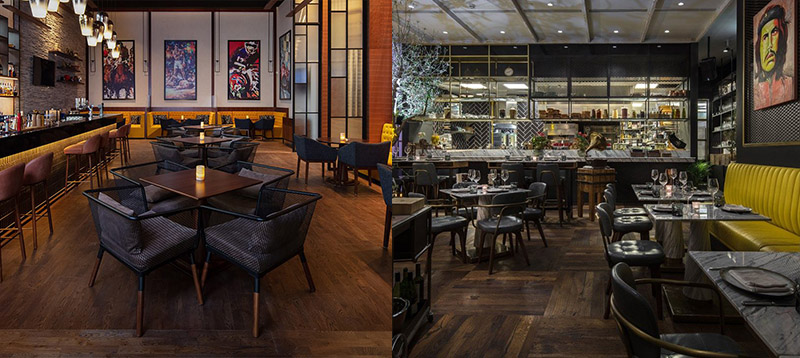 The rustic interior design never goes out of style. Its interior feels unique and inviting, transporting you back in time. That's why it is preferred by most homeowners. The secret to a rustic vibe is to use authentic elements that stand out, such as vintage decor or accents. The floors are also an essential element that ties the rustic look altogether, and this can be achieved by having a wood flooring option. The exposed or reclaimed wood gives the interior vintage and natural feel that one can definitely appreciate. Using a statement fabric, unusual pottery vases, and neutral wall art gives your rustic home a timeless and unique appeal.
Modern Farmhouse Interior Design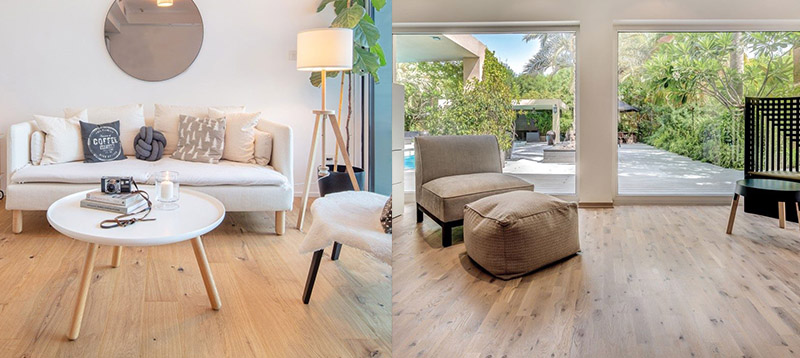 Modern Farmhouse interiors are becoming popular in today's generation. Since most people stayed in the comfort of their homes during the pandemic, people are now looking for cozy, warm, and welcoming home designs. To give your home a modern farmhouse feels, choosing light and natural colors would be a good idea. Also, keep your room spaces open and airy. To achieve a modern farmhouse look, you have to invest in sustainable flooring such as exposed hardwood floors. You can also incorporate neutral-colored sofas and chairs in the living room to open up the space and add decorative pillows or blankets with pops of color.
Contemporary Interior Design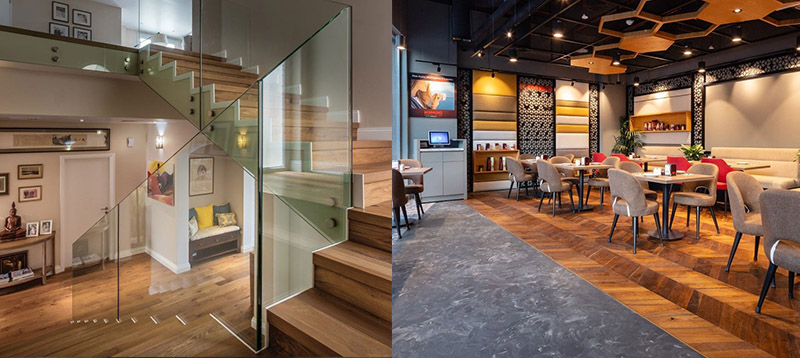 Contemporary interior home designs are becoming increasingly popular among homeowners. Architectural features and unique furniture styles are used to their advantage in contemporary homes. This style is brought to life by high ceilings, wide entryways, and diverse structures throughout the home. The colors and flooring options add to the space's sophistication while also matching elements from around the house. You can incorporate dark wood tiles or dark-toned hardwood flooring to complement the contemporary look.
Scandinavian Interior Design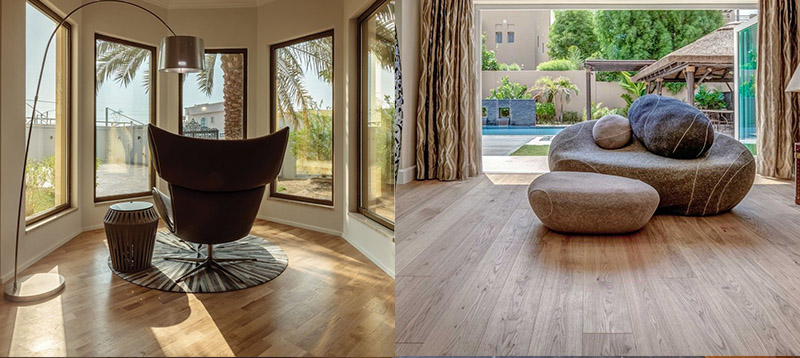 Although looking a bit masculine, Scandinavian interior design is gaining popularity this 2022. Its natural light, earthy tones, and unique elements make it a preferred choice by most homeowners. To achieve this look, incorporate solid hardwood flooring or a slight parquet wood design to elevate the space. You can add textures and organic materials to your furniture decor that connect to nature.
When planning to renovate or upgrade your home space, it would be a good idea to keep up with the trends. It is not only a wise move to maintain the value of your home but also a good method for making your home look as fresh and modern as possible. And in sourcing the best type of flooring that keeps up with the trend, consider partnering with us here at Nordic Homeworx. We are a reputable home flooring company in Dubai with an extensive floor portfolio and experienced technical experts. Book a consultation with us to know more about our services.