Welcoming Spring: How To Pick The Best Types Of Wooden Floors To Add A Bright And Natural Look
March 17, 2021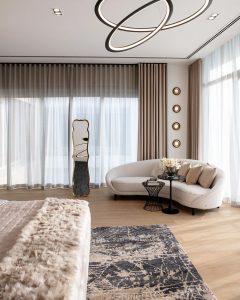 Selecting the perfect wood type for your home or residential place can be a difficult task with the vast array of wood species, shades, and textures available. It is crucial to make a wise decision as installing or renovating for new timber is quite an investment and needs to last for years to come without going out of style. While most of you may be staying indoors during winter and summer with air conditioners and heaters, spring is a season where you welcome the atmosphere and relax in your home environment. The pleasant temperatures during spring can add more brightness and warmth to your premises with the correct floor installation choice. This article will show you how to pick the best types of wooden floors to add a bright and natural look to your home and welcome the warmth of spring with increased coziness.
Types Of Wood Species 
White Oak: The rich grain and light tones of oak are the most popular engineered wooden floor type with their higher demand and increased uses. The timeless look of these wooden planks brings warmth and brightness to your space, along with the naturally available variant textures. You can opt for a more whitewashed feature to reflect light, brighten up your space, and welcome the sunrays of the spring to your home.
Ashwood: Try the ashwood blond hues with a color range from amber honey to vanilla cream. You can blend the light surfaces with darker wood to bring a more sophisticated look to your flooring. The colors highlight the features of real timber with a matt lacquer finish. Ashwood shades add brightness and light to your space, along with the harmonious grade of the timber species.
Birch Flooring: The visual appeal is enhanced by natural highlights. The spacious-looking floor can be a great decorating choice for your home. The attractive and unique appearance of engineered birch planks is durable and can withstand medium to heavy traffic. You can select a yellow birch for your home flooring to give more brightness to your space.
Natural Looking Tones
Matte floors: This is another latest trend in flooring that emphasizes the natural feel of wood. The sheen level of the protective finish can show off the grain of the wood.
Maple grains: The lightest color of wood can give a smooth and modern chic look while making your space warmer and brighter. These super blonde hues are ideal for emphasizing the natural look of the wood and can bring more brightness and spaciousness to your room, making it the finest option for a spring renovation.
Unfinished or Finished Look
Unfinished hardwood flooring is ideal if you want to match with existing flooring or want to give a more subtle finish to your space. This is ideal for keeping your light-colored floors less damaged with the shining coats applied on top of it for protection.
Wood flooring companies provide popular sheens to get a more natural finished look to your timber. You can opt for matte, satin, or gloss finishes which are highly popular and easy to maintain, making your cleaning easier while lasting longer.
Contact our team of experts at Nordic Homeworx, the best home flooring company in Dubai, to discover the best bright and natural tones for your wooden flooring. You can opt for your preferred styles and textures and even go for parquetry styles to avoid monotony in your selection. Our professionals are happy to help you with the best flooring options and elevate your premises with luxury and comfort.